Children and Family Internship Program
For students applying to work/intern at the CFP: They will go through a rigorous training in our manualized behavioral intervention. Applied behavior analysis will then be used by the interns working with children in academic and social settings while simultaneously their parents will be attending behavior parenting strategies workshops. The GA/RA/Intern will use these behavioral techniques as a way to prevent future academic, behavioral, and social failure (e.g. running Social Skills Programs). They will also have an opportunity to co-lead parenting workshops and inservices.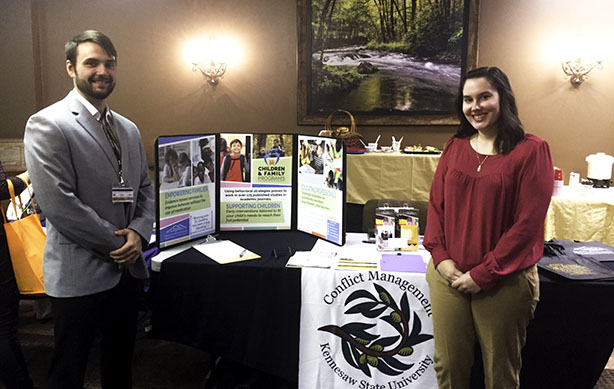 Application Checklist
Successfully meet the requirements for an internship through the home department
Complete the application form
Submit application form to Dr. Allison Garefino
Submit a resume
Pass a criminal background check through HR and absorb the costs
How will the students be evaluated?
Students must:
Demonstrate an ability to recall basic facts, terminology, and principles important in the various areas of behavior modification and the prevention of negative outcomes for children with behavior problems.
Be able to apply functional behavior analysis knowledge to real world situations using a scientific approach to behavior.
Be able to integrate the information learned during training and implement it while delivering training and behavior modification in real world settings.
To learn more about the internship process, please call (470) 578-2233 or email Dr. Allison Garefino at agarefin@kennesaw.edu