Congratulations Class of 2020!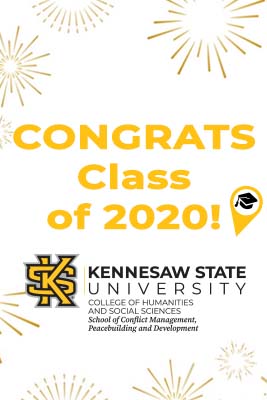 A special hooding celebration symbolizing a major milestone for Fall 2020 graduates
KENNESAW, Ga. (Dec 16, 2020) — Although official graduation commencements for fall graduates at Kennesaw State University have been postponed to May 2021, the School of Conflict Management, Peacebuilding and Development wanted to give our graduates a special night to commemorate the completion of their graduate degrees. After tedious planning with KSU's Department of Event and Venue Management, we were able to develop a plan that would not only ensure social distancing but also allow a few friends and family to join the celebration.
The unique feature of the intimate gathering was to witness the proud parents, spouses, siblings, children, and friends hood their loved ones in celebration of their achievements. It takes the support of a village to reach the end of a degree program, and it's a wonderful moment to see the culmination of that support in one momentous occasion.
Instagram played a pivotal role in unifying graduates, friends, and family who were not able to join the event. Using Instagram Live, MSCM Graduates, Tavia Harrison and Gina Bailey Herring, joined us using the split-screen feature to have their own unique hooding celebration in the comfort of their homes.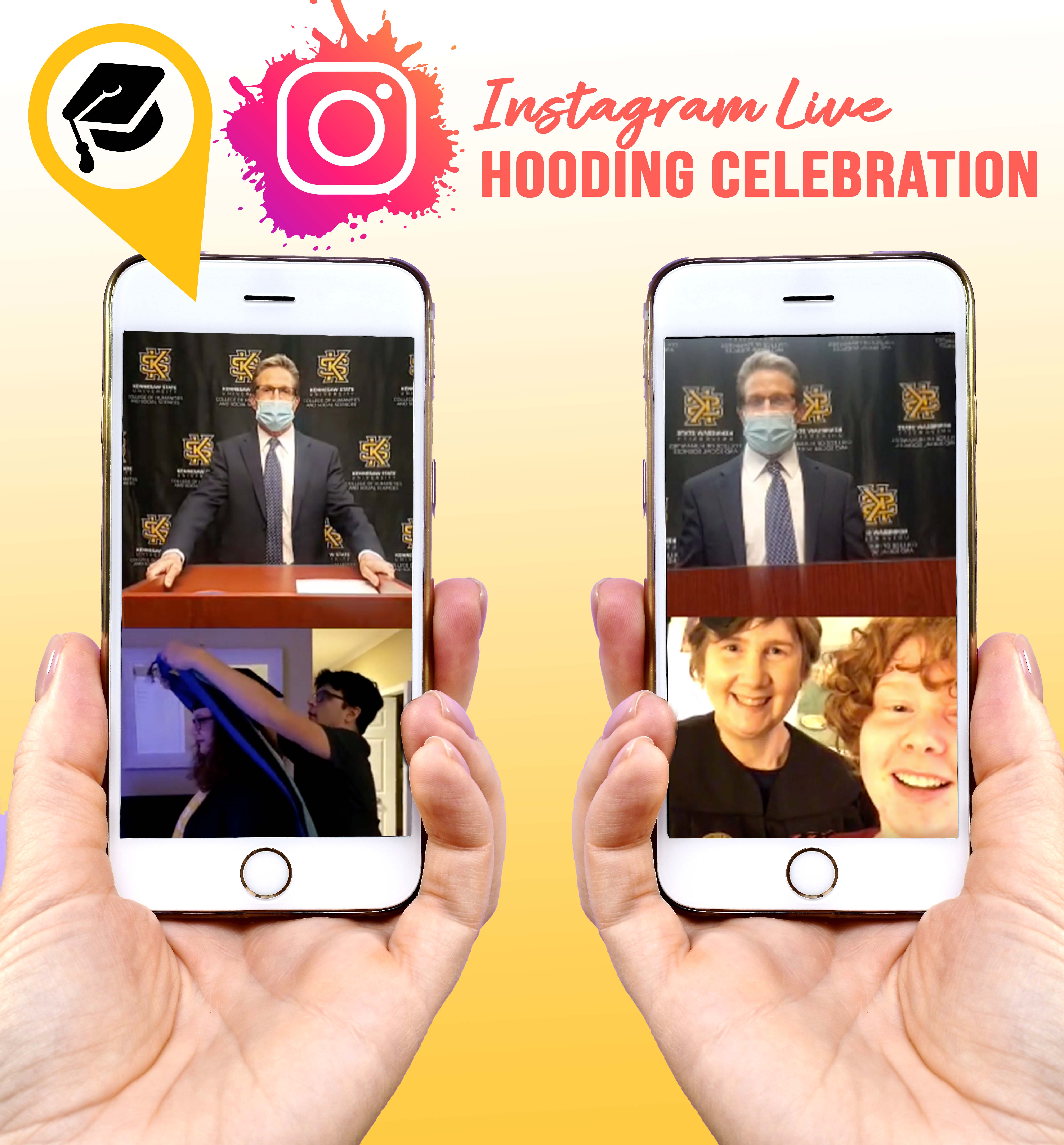 Click here to view the full video.
Congratulatioins to Dr. Joe Osborne, Dr. Cynthia LeMay, and Dr. David Gethings, the newest Ph.D. in International Conflict Management graduates, and to everyone in Cohort 21 of the M. S. in Conflict Management! We wish all 23 graduates could have been together, but we are thankful to have had a chance to have this celebration for the few who could make it. We are so proud of your accomplishments!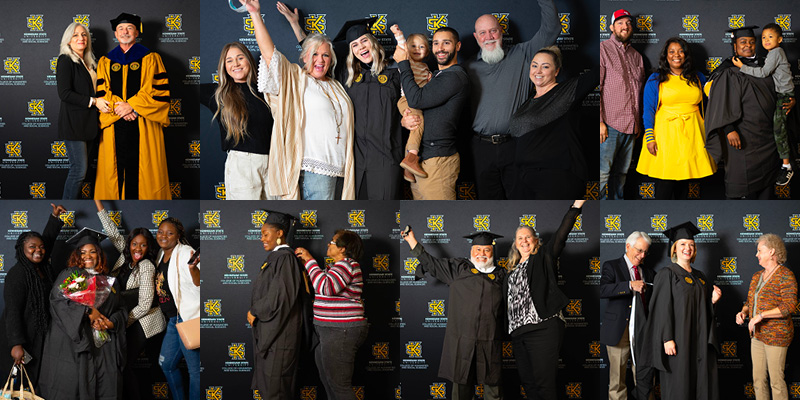 Acknowledgments
We would like to extend a special thank you to Provost Dr. Kathy Schwaig and Dean Shawn Long for allowing us to host this unofficial event, to the Office of Alumni Affairs for donating KSU memorabilia to our graduates, and also to A'jay Thomas of Ajayxthomas Photography for documenting the occasion with his wonderful photography.