SOCM Graduate Programs
Thank you for your interest in our communication graduate programs at Kennesaw State University.
We offer two exciting programs for prospective students looking for full or part-time study in this exciting field. The Master's in Integrated Global Communication (MAIGC) is one of only a handful of graduate programs in the U.S. that focus exclusively on global communication. Our study-observe-do curriculum provides you with the theory and research backgrounds traditional masters programs offer combined with the opportunity to observe these theories in action in the real world of global communication. Our students spend their summer semesters abroad in an internship, studying at a partner university, or conducting a research project. Our capstone course is the opportunity to demonstrate your skills and knowledge in writing or creating a professional project. MAIGC's curriculum allows you to pursue research interests that best fit your career aspirations or interests. Students enroll in our courses either full or part-time. MAIGC professors have professional experience in their fields with extensive global research and teaching experience.
Click here to learn more about MAIGC.
The nationally recognized Certificate in Digital and Social Media is a fully online, four course program that teaches students to craft a social media strategy, create an applied social media project, and digital publication design. Students enroll both full and part-time. Seven week courses are offered fall and spring semesters. Our professors have extensive experience teaching online courses and are recognized as experts in their fields.
Click here to learn more about the graduate certificate.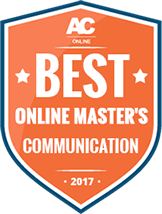 We hope this website provides you with the information you need about our innovative and graduate programs. We host several open houses during the fall and spring semesters for prospective students. You can find dates for these on this website and register for one on the KSU Graduate Admissions website. Please contact us if you have more questions at 470-578-4900 or email comgradstudies@kennesaw.edu.