Field Study and Internships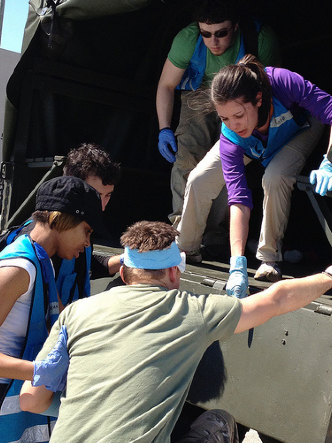 A hallmark of the MS in Conflict Management program is the field study students perform during the final semester. This experience, which affords students the opportunity to apply the skills and knowledge gained over the course of the program to a specific conflict environment, prepares them to face the challenges of our complex global environment.
Students are able to choose an area of the field in which to research or perform an internship, based on their unique interests in the field and their professional goals.
Recent Internship Locations
The Equal Employment Opportunity Commission
American Arbitration Association
Atlanta Ombusman Program
Carroll County Mediation Center
Health Care Ethics Consortium of Georgia (HCECG)
The Nakwatsvewat Institute, Arizona
The Carter Center
Mediators Beyond Borders
The United Nations Ombuds Office
United Nations CIFAL/Institute of Training and Research OfficeFaith-Based
Encounter Programs as a New Model for Track Three Peacebuilding in Bangalore, India
Georgia Conflict Center conflict/business relations training
Ronald McDonald House patient advocacy
Safepath advocacy support for sexually abused children
Canadian Consulate
CARE Humanitarian Aid
Federal Mediation and Conciliation Services
Dispute System Design at the Fox Theatre
Recent Research/Projects
Prevention of Post-Traumatic Stress Syndrome in Returning Soldiers
Ivory Coast Post Conflict Reconstruction
Concessionary Bargaining
The Rights of Sexual Minorities in South Africa
Community Trauma Healing in Transcultural Settings
Investigation of Use of Restorative Justice Concepts in Juvenile Justice and Identification of Best Practices
Development of a Victim-Offender Mediation Program for a Northwest Georgia County
Intercultural training for immigrants and English as a Second Language (ESL) students
Negotiation and business skills for artists
Trauma-informed Conflict Resolution training in public schools
Employment screening protocols for manufacturing companies
Impact of drone strikes on radicalization
Curriculum design to prevent bullying of youth (ages 10-18)