Admission Requirements
To be considered for admission to the MS in Conflict Management program, applicants must complete the electronic Application for Graduate Admission and submit the following supporting documents by the priority deadline March 1 or the final deadline July 1: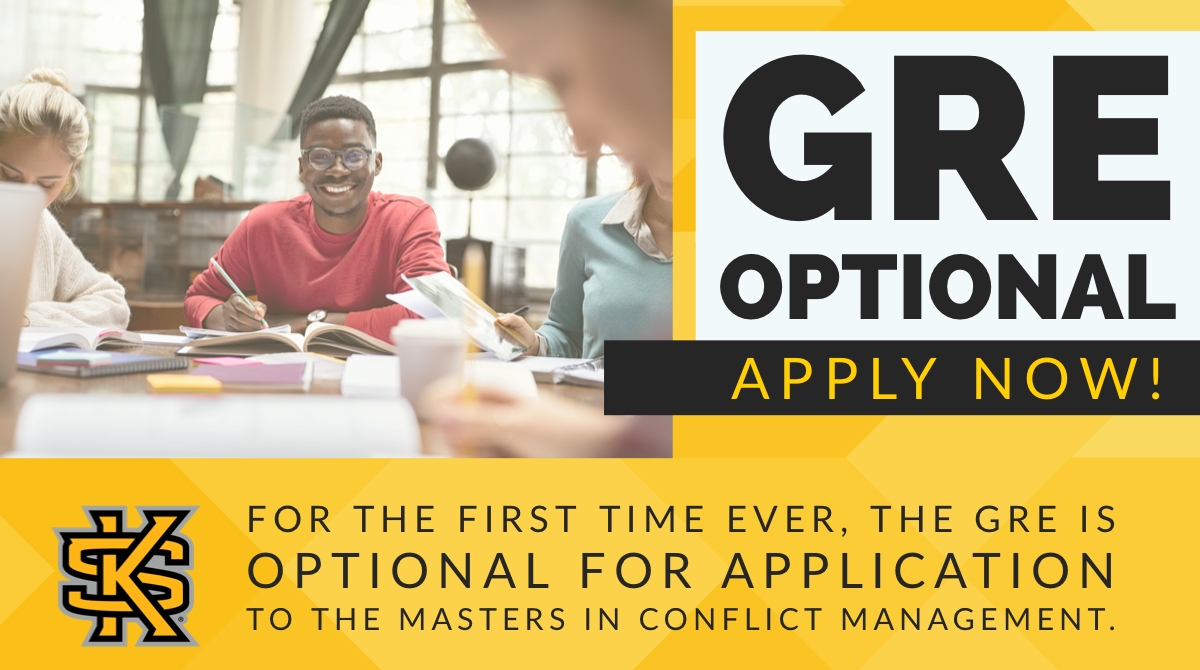 Official transcripts for all undergraduate and graduate courses must be submitted. This must include an official transcript for a baccalaureate degree from an accredited college or university.

2. Official Test Score OPTIONAL*

A letter stating your interest in and goals for the MS in Conflict Management as well as the potential use for the degree is required. The letter should demonstrate why you are a good candidate for the MS in Conflict Management program and should be at least 1 page, single spaced.

A current resume is required. Resume should include education, work experience, and any relevant skills or extracurricular activities.

5. Recommendation Letters

Two letters of recommendation from professional or academic sources are required. Ideally the letters should be from employers, supervisors, or professors familiar with your abilities. The letters should verify your ability to complete graduate level work and your potential for excellence in the field of conflict management.

6. Additional Requirements for International Students

In addition to the documents listed above, International Students must submit transcript evaluations for all non-US colleges and universities and official TOEFL or IELTS scores. Documents required by US immigration laws, such as the sponsor affidavit, are not required as part of the application process but must be submitted before the student may enroll or attend courses.

For more information, visit International Student Resources
For information on Graduate Tuition and Fees, click here.