Summary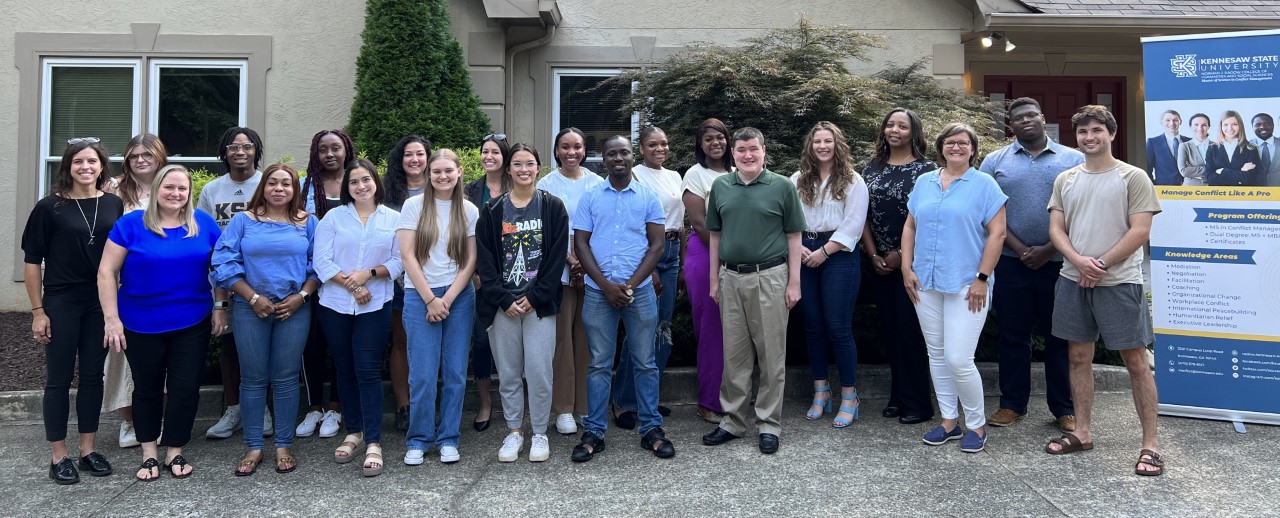 For over 20 years, the Master of Science in Conflict Management program has been preparing students to identify and pursue career opportunities in this innovative and exciting field. For information on our specific courses, see the degree information in the KSU Graduate Catalog.
KSU Graduate Catalog
Course Schedule Requirement Checklist
The MSCM program includes four consecutive semesters: Fall, Spring, Summer, & Fall
*Students are solely responsible for registering for classes via Owl Express. For registration numbers (i.e. CRN 80500) for each class, visit registrar.kennesaw.edu.
Semester 1, Fall: Foundations

Conflict Theory
Alternative Dispute Continuum
Negotiation Theory
Basic Mediation Clinic (Domestic or International)

Semester 2, Spring: Applications

Research Methods

Interpersonal, Intergroup, and Community Conflict

Advanced Civil Mediation Clinic OR Advanced International Mediation Clinic

Organization and Workplace Conflict

Organizational Leadership OR Humanitarian Crisis Intervention

Semester 3, Summer: Applications

Diversity, Inclusion, and Social Justice
Nonviolence
Restorative Justice
Dispute Systems Design
Study of Specific Conflict Management Environment

Semester 4, Fall: Specialization

Domestic Field Experience OR International Field Experience
Field Study and Field Work Reports
3 credit hours of MSCM electives.