Message from the Director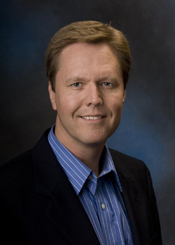 Welcome to the School of Government and International Affairs. Formerly the Department of Political Science and International Affairs, we became a School in 2018, a recognition of our award-winning students and award-winning faculty. It is also a recognition of our growing programs, both at the undergraduate and graduate level, and of the stellar careers so many of program alumni are enjoying.
A growing number of our current undergraduate students in political science and in international affairs are being recognized for their academic achievements, as well as participation in prestigious internships, both here in Georgia and elsewhere. Our DC Owls program, supported by the KSU Foundation and the Office of the President, supports KSU students working in Washington, DC senate and congressional offices, as well as executive branch agencies and political party organizations. The School also proudly supports a number of academically focused student organizations and competition teams, for example Mock Trial, Model United Nations, Model Arab League, Model European Union, and many others.
Our School also features two well-known graduate programs. The Master of Public Administration program is one of the largest graduate programs at Kennesaw State University, and features many alumni throughout government and public service agencies throughout Georgia and the southeast. Our Master's Degree in International Policy Management, an online-only degree, is an innovative and award-winning program that delivers advanced studies in international affairs.
We are also supported by a nonpartisan outside advisory board. This group is comprised of program alumni, local government officials, and community members interested in supporting our programs and our students. The board has been instrumental in spearheading fundraising efforts to support financial scholarships for our School's undergraduates.
We're very proud of the School. For more information, drop by our main office on the 5th floor of the social science building, or drop us an email.