William A. Jones, Ph.D. Student at KSU, Named 25th President of Georgetown College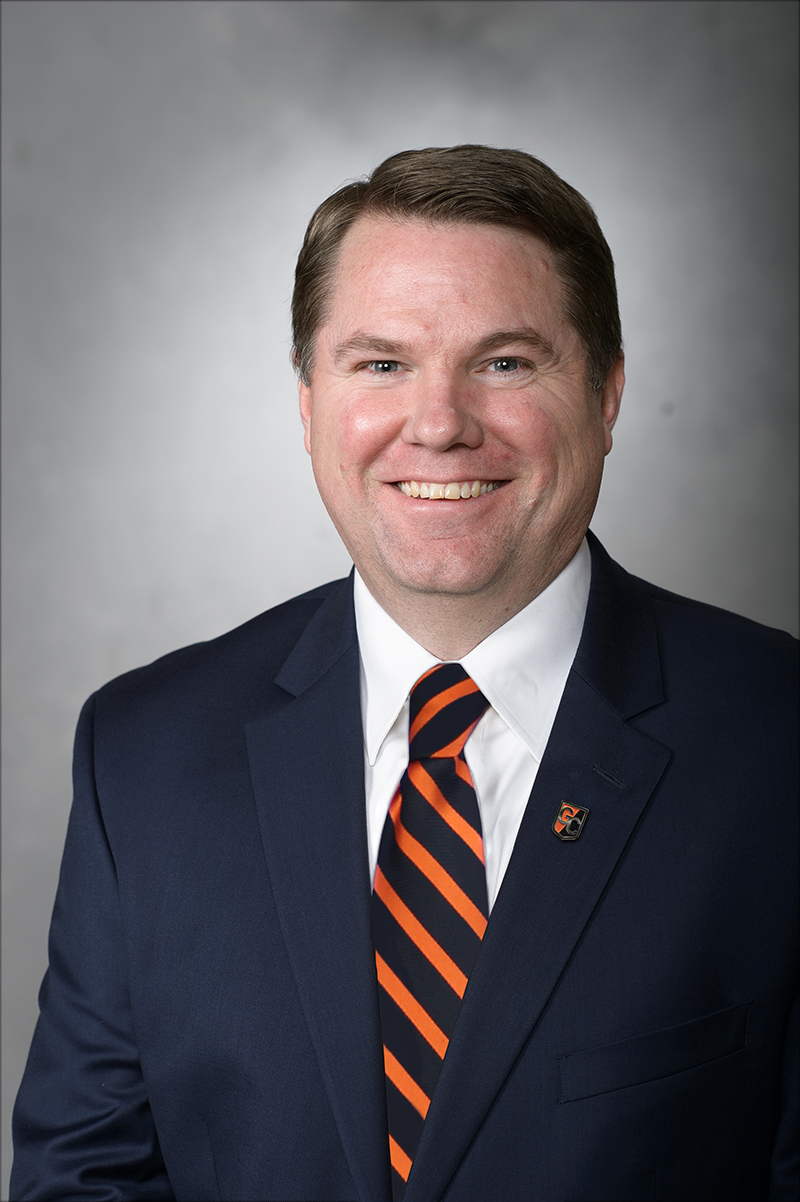 Ph.D. Student in International Conflict Management Secures Position after Nationwide Search
KENNESAW, Ga. (Jul 1, 2019) — After a comprehensive, nationwide search, Georgetown College announced that William A. Jones has been named as its 25th President.
Dave Adkisson, Chairman of the Georgetown College Board of Trustees, said, "Will's unequivocal commitment to Christian higher education, along with his impressive history of fundraising and growing enrollment at institutions like Georgetown, makes him the perfect fit for the College. The Board of Trustees is overjoyed to welcome him, his wife, Amy, and their children to the Georgetown College family." President Jones was selected by a unanimous vote of the Georgetown College Board of Trustees.
President Jones comes to Georgetown from Bethany College in Lindsborg, Kansas. In three years of service there as president, he was able to dramatically increase enrollment and fundraising efforts while strengthening the college's Christian and academic mission. By accepting the position at Georgetown, Jones is returning home to Kentucky.
President Jones graduated from Berea College with a Bachelor's Degree in Political Science. He later worked in the Development Office at Berea during a record fundraising campaign. His passion for fundraising to support private Christian higher education led him to earn a Master's Degree in Philanthropy and Development from St. Mary's University of Minnesota, even as he moved on to lead successful fundraising programs at Goshen College and then at LaGrange College, where he served as Vice President for External Relations. Jones was instrumental in leading LaGrange College to record enrollments and fundraising and in starting a new Master's program in Philanthropy and Development. He is working to complete a doctorate in International Conflict Management at Kennesaw State University.
"Working alongside the faculty, staff, and board of Georgetown College to serve its students and community will be a deep professional honor," Jones said. "Having grown up in Kentucky, I have known about Georgetown's excellence my entire life. From the 36 Fulbright Scholars over the past 30 years to the six recent national championships, Georgetown College is blessed with outstanding student outcomes."
President Jones continued, "Thanks to the strong work of its exceptional faculty and staff, Georgetown is recognized for offering a transformative education of the mind and the heart. The recent acknowledgment Georgetown received as being the best college in Kentucky 'for getting a job' is just one example of this exceptionalism. I look forward to working with the Georgetown College campus and our alumni as we dream new dreams and strive together to bring them into reality for our students and local community. I pray that God will be merciful towards our efforts.
"My wife, Amy, the Jones children, and I are looking forward to becoming part of the campus and local community. Georgetown is a terrific place to raise a family!"
The Georgetown College Presidential Search Committee was chaired by Guthrie True, Frankfort attorney, Georgetown alumnus, and member of the Board of Trustees. The search committee was comprised of trustees, faculty, staff, alumni, friends of the college, and Georgetown College parents. The Presidential Search Committee was assisted by Corts Consulting and reported to the Board of Trustees.
President Jones will arrive on campus July 22 to begin his service to the college. He and his wife, Amy, will be introduced on campus next Wednesday morning, July 3.