SCMPD Partnerships
The School of Science in Conflict Management, Peacebuilding and Development at KSU maintains many partnerships with business, nonprofits, and other organizations such as the United States Institute of Peace, Paul D. Coverdell Fellows Program and C. Richard Barnes and Associates.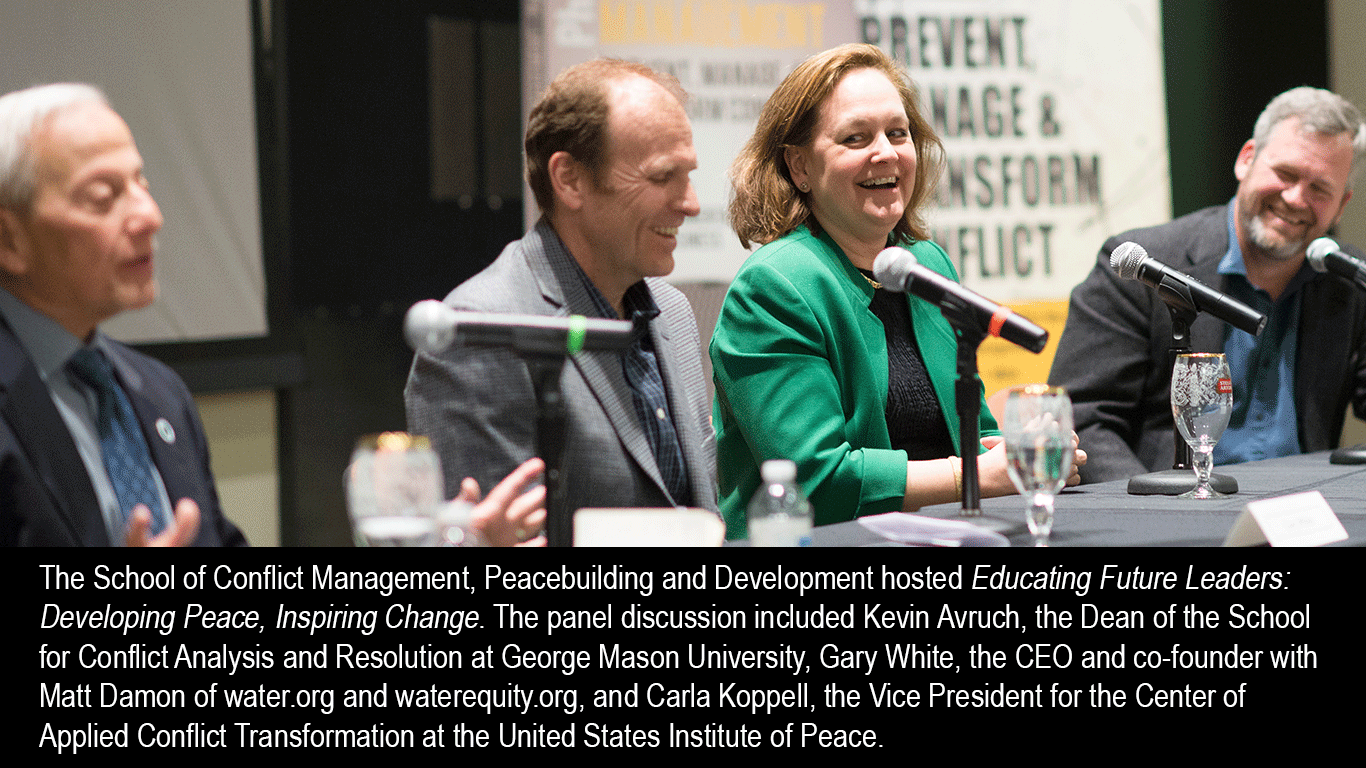 Mr. C. Richard Barnes and MSCM Partnership
We have a Public-Private Partnership between Mr. C. Richard Barnes and Associates (CRBA) and the Master of Science in Conflict Management program. Richard Barnes is President of C. Richard Barnes and Associates, LLC. Mr. Barnes has an extensive career in labor-management relations as a negotiator, mediator,Deputy Director, and Director of the Federal Mediation and Conciliation Service (FMCS). President Bill Clinton appointed Mr. Barnes Director of the FMCS in January 1998, a position he held until June 2002. He established C. Richard Barnes and Associates, LLC in 2005, as a unique organizational consulting firm to provide dispute resolution services, dispute resolution systems design, workforce training and development and executive coaching to a cross section of American industry, labor and service organizations.
This partnership provides benefits for MSCM students interested in understanding complex, multi-party disputes and developing knowledge of workplace and organizational conflict resolution. Mr. Barnes has agreed to serve as an adjunct professor for the program, provide access to high level mediations, facilitations, and trainings, and serve as a direct link for students and faculty to engage and experience conflict management applications in the workplace. The experience and expertise represented in this partnership will further enhance Kennesaw State's reputation as a premiere center for the study and practice of conflict management.
For more details on Mr. C. Richard Barnes please visit, www.crichardbarnes.com.
Other Partnerships — Local, National, and International