The Center for Conflict Management Hosting Thriving Workshops in Spite of COVID-19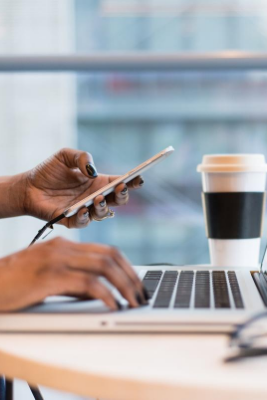 at the Center for Conflict Management
KENNESAW, Ga. (Jul 24, 2020) — Since the March 2020 closure of KSU campuses, Covid-19 has presented many changes to the way business has been done. The Center for Conflict Management was no exception to this new standard. After some creative ideas on how to continue to train mediators, the Georgia Office of Dispute Resolution (GODR) gave permission for mediation training to be held online. This training has normally been conducted face to face only in Georgia and our Center is the first ever to offer it virtually.
Per GODR guidelines, each session was allowed 12 participants per training. Since May, the Center has conducted four online mediation trainings including the 40-Hour General Mediation Training & Practicum and the 42-Hour Domestic Relations Training.
Dr. Susan Raines, Ellen Lahtinen, MPA and Joe Risby, MS teamed together to bring this online experience to people who normally would have not had the time to participant or travel. We had training participants from over 22 different cities in the State of Georgia. Individuals came from professions like legal, social work, health, airlines, education and government agencies.
Tracy Johnson, Director and Karlie Sahs, Assistant Director from the Georgia Office of Dispute Resolution were able to log-in sessions to monitor the session and introduce themselves to training participates.
After each workshop, we surveyed trainees and found that there were 3 avenues individuals learned of our mediation trainings. Of the 48 participants, 17 were referred by colleagues, 18 discovered us online, and 13 were directed from the Georgia Office of Dispute Resolution.
We received an average of 4.8 out 5.0 rating from the evaluations trainees filled at on the completion of their training.
A few comments received from the workshops
"You do great classes"
"You are all fantastic to work with"
"This was an amazing class"
"Would have never experienced this training if it had not been online"
"I would like to say thank you again for the class. I love it"
"That you so very much for an amazing week!"
"Thank you so much. Dr. Raines is an amazing teacher and you provided such efficient backup. I also appreciated your coaching feedback. The week was long, but because of the high level of instruction, the time was well spent."
We currently have additional online mediation workshops scheduled for August and September along with additional workshops in the fall for individuals who would like professional development training on conflict management topics.
Click here to view our schedule.
For any questions about our workshops, contact Ellen Lahtinen at elahtine@kennesaw.edu