Uniting Forces for a Cause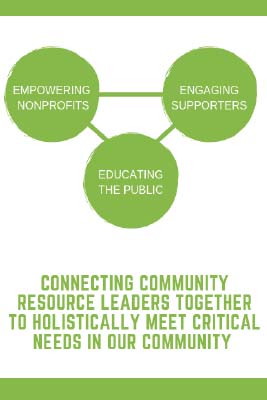 How the Cobb Collaborative and the Children and Family Programs are working together to help those with adverse childhood experiences
KENNESAW, Ga. (Apr 19, 2021) — The dream team partnership of the Cobb Collaborative and the Children and Family Programs (CFP) at Kennesaw State University has successfully secured a renewable $100,000 matching grant from Resilient Georgia. The purpose of Resilient Georgia is to create awareness around adverse childhood experiences and trauma to prevent future trauma; therefore, improving outcomes for children and families in Georgia. Cobb Collaborative is part of the Georgia Family Connection, a larger statewide network dedicated to the health and well-being of families and communities.
As part of the grant, Cobb Collaborative and CFP will be offering a variety of training opportunities and workshops in and around Cobb County. One of the main initiatives is to offer more social skills training and behavioral therapy programs to elementary schools in South Cobb. The programs will help improve the lives of children and families affected by generational poverty and/or adverse childhood experiences by offering resources, parent training, behavioral therapy, and academic support.
Additional Initiatives
Students Who Parent
The Children and Family Programs was awarded a second-year Two Generation-Innovation Grant by DECAL to support student parents at KSU. KSU Interns, Parent Ambassadors, parenting bootcamps, and a support group were part of the project in the first year. In the second year, Cobb Collaborative plans to help CFP achieve the goal of making KSU a more family-friendly campus by offering more resources for non-traditional learners.
Social Emotional Learning
Another initiative Cobb Collaborative is working on is bringing trauma-informed trainings to other nonprofits, faith communities and government agencies in Cobb County with the intent of making Cobb a trauma-informed community. This initiative is closely aligned with the Social Emotional Learning training offered by Cobb County School District and Marietta City Schools
Homelessness Awareness
Cobb Collaborative has been a longtime supporter of KSU Cares and KSU's Homelessness Awareness Week. They host an annual vigil each year to honor the lives of those who passed while experiencing homelessness in Cobb County. In 2020, they hosted the vigil virtually which allowed them to reach more families than in previous years.
Free Lending Libraries
One of their fun 2021 projects is the *21 in '21* goal of building free Little Free Libraries across Cobb County. In an effort to install 21 little libraries, Cobb Collaborative has partnered with the Career, Technology, & Agricultural Education programs to build the libraries to install at elementary schools with the goal of giving more free books to children all over the county.
Suicide Prevention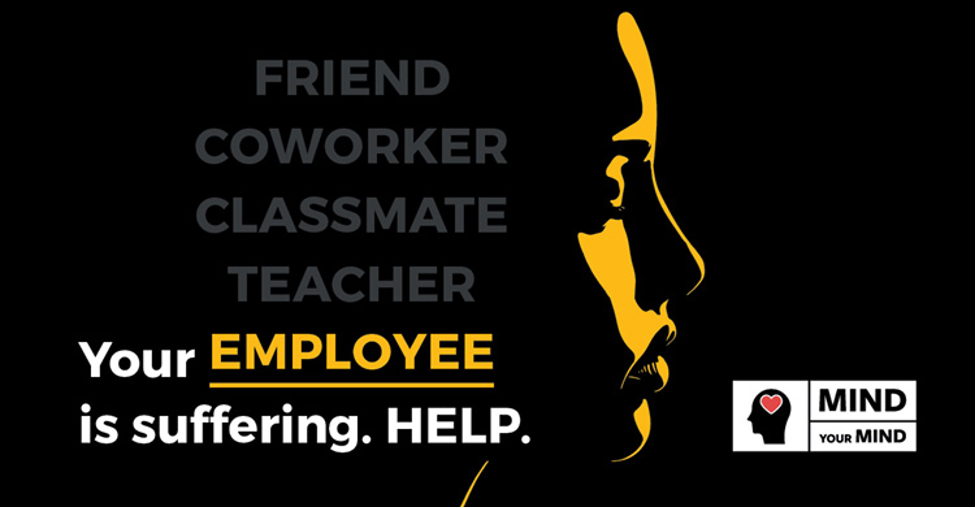 As part of Cobb Collaborative's goal to increase suicide awareness and prevention, they created the Mind Your Mind resource page in English and Spanish which provides suicide warning signs of concern, signs of crisis, and how to prevent suicide in yourself or loved ones. The site also provides suicide risk factor examples and protective factors, websites, and phone numbers for help. Risk factor examples can include a history of substance abuse, relationship problems, mental health conditions, bullying behavior, death of a close friend or family member, and more. Protective factors, on the other hand, include safety nets at home, school, and the community, as well as, access to local health and mental health services.
Their Mind Your Mind Speaks is a podcast series that brings together subject matter experts and community leaders to raise awareness, share resources, and inspire action through recorded conversations about mental wellbeing topics. Cobb Collaborative has interviewed a mental health advocate, a counselor for Veterans, Director of The Extension homeless shelter, Director of Cumberland Counseling Centers, and more…The videos from the podcast series can be found on their YouTube channel.
Important Resources for Suicide Prevention
Georgia Crisis and Access Line (GCAL) – 1-800-715-4225
Help is available 24/7 for individuals struggling with issues like depression, anxiety, other mental health conditions, problems with developmental disabilities, mental health, addiction drugs, and alcohol. Download the MyGCAL app (Apple and Android) to call, text, or chat with GCAL.


The Trevor Project – 1-866-488-7386 or text START to 678678
A national 24-hour, toll-free confidential suicide hotline for LGBTQ youth.


Crisis Text Line – Text "HELLO" to 741741


National Suicide Prevention Lifeline – 1-800-273-8255 soon-to-be #988


Veterans Crisis Line – 1-800-273-8255
For More Information
From the resources and initiatives summarized above, it isn't hard to see why Cobb Collaborative and the Children and Family Programs are a dream partnership in Cobb County. From reaching at-risk youth and families and offering workshops to giving fun projects to high schoolers in Cobb County and interns at Kennesaw State University, they really do it all. If you or someone you know is having difficulty in school, work, or at home, please follow one of the resource links above for more information. Together, they are sure to the perfect resource for you.
Article by Nicole Connelly, Communications Professional