Anxiety awareness film panel features Center for Conflict Management Research Scholar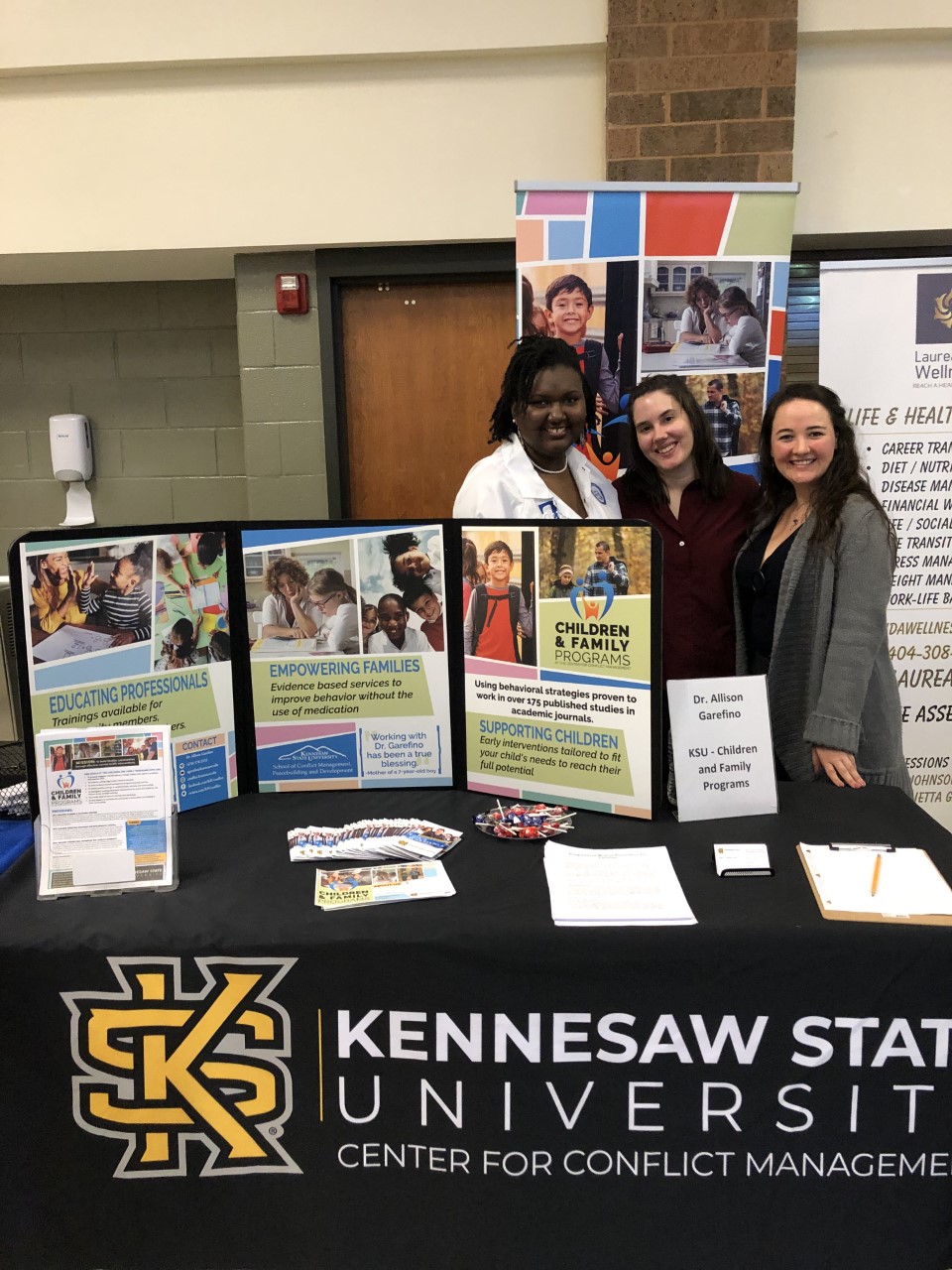 Dr. Allison Garefino shares insights on best coping mechanisms for anxiety
KENNESAW, Ga. (Jan 23, 2020) — On January 16, 2020, Dr. Allison Garefino, Research Scholar and Director of the Children and Family Programs in the Center for Conflict Management, was invited to serve on a panel discussion following the viewing of Angst at Hillgrove High School. Angst is an IndieFlix Original, documentary designed to raise awareness around anxiety. The film includes interviews with kids, teens, educators, experts, parents and a very special interview with Michael Phelps.
The goal of the producers of the film is to help people identify and understand the symptoms of anxiety and encourage them to reach out for help. Angst screens in schools, communities and theaters around the world. The film and corresponding materials provide tools, resources and above all, hope.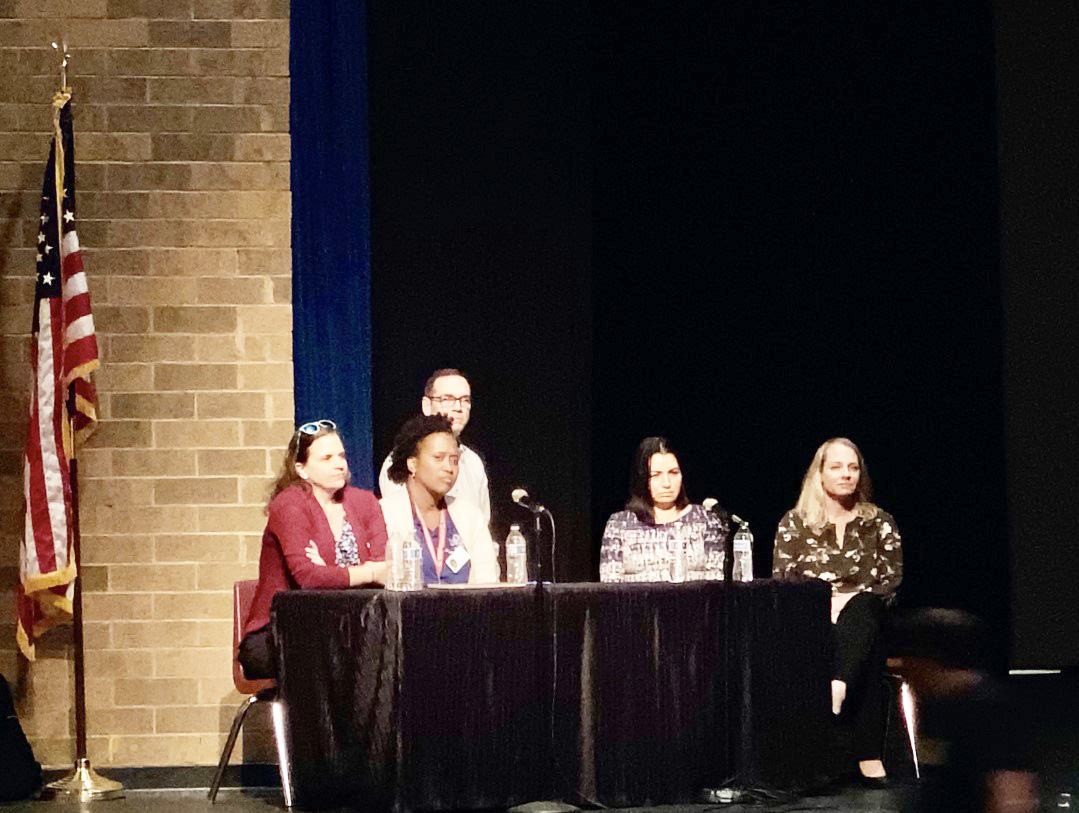 As part of the panel, professionals were asked questions about worry versus anxiety and anxiety coping strategies. Panelists also discussed how to know when medication is needed and if it's working. Furthermore, advice was given to teachers on how they can help and what they should avoid in the classroom.
Dr. Sharon M. Thompson-Barbour, Lead School Psychologist of Psychological Services, shared her appreciation with Dr. Garefino and her team from the Children and Family Programs:
I cannot thank you enough for the sacrifice of time and service given in support of our Angst event on last night. What an astounding group of professionals! If ever I had to select a "go-to" group or "go-to" individuals to entrust my families and/or students, I certainly have quite the dream team now!
Your relatability, insights, breadth and wealth of knowledge, holistic conceptualizations, authentic passion(s) for mental and behavioral health, diverse perspective and availability to address the needs of our children are noteworthy. The one message that continues to stay with me is that we need to make sure that your services are made known to all that we can. You have my solemn commitment to that purpose. (Thompson-Barbour, email)
(copy/paste from Angst website)
The Angst production team has a goal of spreading awareness. If you would like to help your community, join the team in getting the discussion started around the issues associated with anxiety.
We make it easy and affordable to host a screening.
We believe film is the most powerful medium on the planet. By sharing stories we connect.
The film is reflecting what we see. Anxiety is the precursor to so many mental health challenges. By opening a dialogue and normalizing (not trivializing) anxiety we can help each other and ourselves. In the process we may positively affect homelessness, addiction, suicide and a host of other issues.
Spread the word. Believe change is possible. These screenings bring kids, parents, and educators together to talk about this universal issue, share personal stories, and provide resources and tools. There is power in solidarity. The more you share, the more we connect. Share this film in your community because watching it alone on your couch does not create the same effect as watching it with others.
A community screening will include:
1 screening of the film
Moderator guide, Q&A guidelines and Tip Sheet.
Conference call with the filmmakers prior to screening
Free updated resources and tools
Ticketing/RSVP platform and marketing support to spread the word
Audience Guidelines:
Families, educators, students, employees and members of any community can benefit from this film (appropriate for age 10 years+).
Fundraising Ideas:
Here are some creative ways to pay for your screening.
Use the screening as a fundraiser. You can sell tickets to your event and use the funds to recoup the screening fee. Funds from ticket sales are split 50/50 with IndieFlix. This way you can recoup your investment and possibly make money, too!
Hold a bake sale to raise money to cover the screening fee.
Teacher/Parent Match. Teachers chip in and Parents match contribution
Student/Parent Match. Teens start a support group and then raise money and ask parents to match what they have earned.
Donation: The evening of your event, ask attendees to make a donation at the door, with proceeds defraying the cost of bringing the film to our community. You could also consider making a donation to a mental health organization if donations exceed a set amount.
Be sure to take advantage of our "Promote Your Screening" section on the Angst website. Here you can find graphics and other promotional materials to help spread the word to your community.
Approach your school parent board for donations and explain the importance and value of this screening.
Ask your local community businesses to help underwrite the event and invite them to your event, provide their names on any marketing materials and in mentions and thank yous.
Be creative and think outside the box when raising funds!