Kennesaw State's online geography degree program ranked among top five in U.S.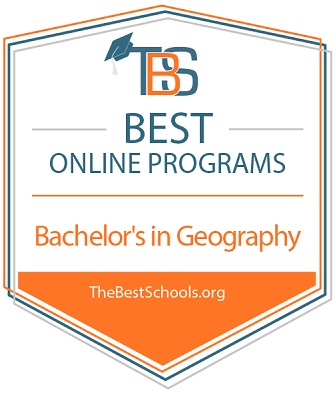 KENNESAW, Ga. (Dec 10, 2018) — The Best Schools (TBS), an independent online ranking organization, has ranked the online bachelor's degree program in geography at Kennesaw State University as second among the nation's top five online geography degree programs in 2018. This ranking is up from fourth in 2016. The rankings were based on academic excellence, strength of faculty scholarship, reputation of the school among academic peers, and strength of online instruction methodology, among other criteria.
Similarly, Best Colleges, another independent online ranking organization, ranked KSU's online geography degree program fourth among the top five online geography degree programs in the U.S. Rankings are based on data regarding academic quality, affordability, and online programming, compiled from the National Center for Education Statistics from the U.S. Department of Education. Additionally, Degree Query, another independent online ranking organization, also ranked the program fourth among the top ten online geography degree programs in the U.S.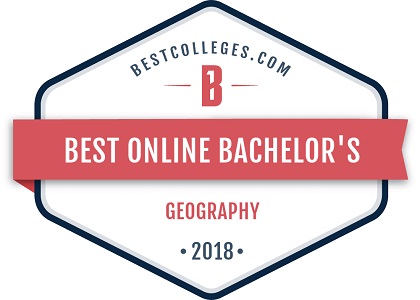 The online BA in Geography degree is a 123-credit hour program that began in Spring 2015. The program director is Dr. Garrett Smith. The online BA in geography focuses on basic human and physical geography, including featured study in trade flows, landforms, climate, human culture and cities, among others. The program's graduates pursue careers in government, research, business, education and non-profit organizations. Full-time students can complete the 123-credit-hour program in four years. The fully online degree program includes courses in weather and climate; introduction to human geography; earth from above; introduction to landforms; urban geography; cultural geography; geography of Europe; geography of North America; research methods; among other courses.
"Geography is the study of the human and physical landscapes of the Earth's surface," the geography degree program description explains. "It considers many factors such as human culture, language, climate and weather, vegetation, landforms, trade flows, transportation, and cities. These are studied using geography's unique spatial perspective. Geographer Marvin Mikesell has labeled it the 'why of where.' In addition to meeting the basic human and physical geography requirements, KSU geography students also select a large number of courses in related studies. This illustrates the interdisciplinary nature of geography and allows students to tailor their degree to their personal and career interests. Related studies may be in the humanities and social sciences, the arts, the physical sciences, business, and many other disciplines."
TBS notes that "Geographic studies make up the foundation of many careers. Graduates of online degree in geography programs go on to become surveyors and cartographers, environmental and emergency managers, and climatologists and educators. These professions all include investigations into human interaction and impact, climate studies, and weather patterns. With the growing need to enhance the Global Positioning System (GPS) and the rapidly expanding study of geographic information science (GIS), the Bureau of Labor Statistics (BLS) projects significant job growth in geographic careers. For example, cartography positions are expected to rise 19% over the next 10 years."
The following video provides an overview of KSU's online geography degree program and includes an interview with program director Dr. Garrett Smith:
Prof. Jason Rhodes describes the online Bachelor of Arts in Geography degree: