Geography student selected to present research at Georgia State Capitol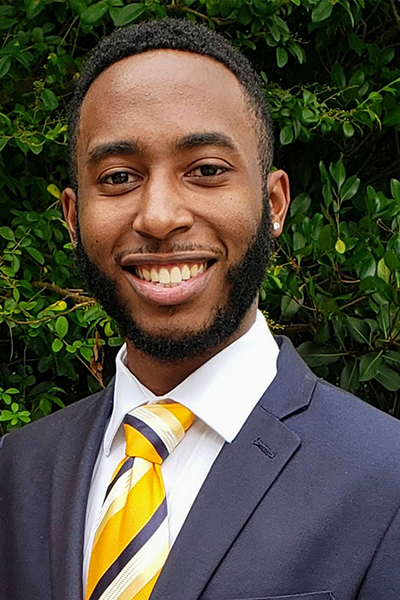 KENNESAW, Ga. (Feb 24, 2021) — Artis Trice, a senior geography major, is one of three KSU students presenting their research at the Posters at the Georgia State Capitol, a showcase of the state's best undergraduate research, virtual event this afternoon, February 24. The event gives selected participants from Georgia's colleges and universities an opportunity to present their research to state leaders.
Trice is conducting food insecurity research, which he also presented at the fall virtual KSU Symposium of Student Scholars in December and the undergraduate honors poster session at the Southeastern Division of the American Association of Geographers virtual annual meeting in November. His research involves planning community gardens in DeKalb County, Georgia, in hopes that the produce grown will help sustain parts of the county that do not have access to healthy food options.
"I am interested in pursuing this type of research as a career," Trice said. "This experience of studying and planning urban gardens has been very helpful to my future goals, whether that is in community organizing, urban agriculture, or natural resource management as a whole."
Prior to his research, Trice already had experience volunteering at various community gardens, such as the North Marietta Neighborhood Community Garden and a Seattle-based community garden during a summer internship. His idea for the project was a result of a research methods class that he took with Dr. Paul McDaniel, associate professor of geography. With McDaniel's help as his faculty mentor, Trice was able to incorporate his experiences into a research project.
"Research allows you to do new and cool things," Trice said. "You can explore things that people may not have done before, and if it's something that you're passionate about studying, you may as well try to find the answer."
Read the full story from Kennesaw State University News here.