Awards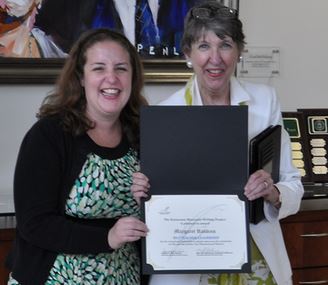 Each year the KMWP presents three awards to individuals who contribute to literacy development in northwest Georgia. Any KMWP affiliate may nominate fellow teachers, administrators, central office personnel, or community members for these awards.
The Teacher of Promise Award is presented to a new teacher who shows exceptional ability and commitment who is in his or her first three years of teaching.
The Teacher Leadership Award is presented to a KMWP teacher affiliate who is a leader and encourages leadership in colleagues.*
The Sponsor of Literacy Award is presented to an individual who has demonstrated continuous efforts to improve literacy, teacher leadership, and the educational climate in today's schools.
*the Teacher Leadership Award should be someone affiliated with the KMWP either as a supporter, partner, or fellow.
Please direct questions to Jennifer Dail at jdail1@kennesaw.edu or kmwp@kennesaw.edu.
Submit nominations for the 2017 KMWP Awards online or via email to kmwp@kennesaw.edu
Deadline for submissions: July 10, 2017.