Graduate Interview: Paola Garcia, Admissions Specialist
KENNESAW, Ga. (Sep 25, 2018) —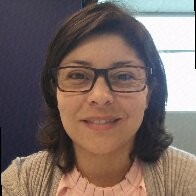 Paola Garcia graduated with a B.S. degree in Anthropology from Kennesaw State University in 2014. She currently serves as Admissions Specialist at Year Up, an organization that offers a one-year IT workforce development program to urban young adults with no viable pathway to college or a professional career (www.yearup.org). Garcia's task is to assist applicants through the admissions process, including the interview process. She acquired the interviewing skills and ethnographic writing she uses every day from her major in anthropology. Paola is also the lead for the Diversity, Equity, & Inclusion initiatives locally, and she sits on the Diversity Advisory Council for the national organization. Garcia uses her anthropology skills to lead the local committee that delivers workshops to students on topics of diversity, inclusion, and equity.
Paola Garcia initially dropped out of college after her first semester in 1998, but she returned 12 years later after hitting ceilings in the workforce. She advises struggling students, "if college is the right thing for you, don't leave. Find a way to stay." She went on to pursue a degree in the Master of Arts in American Studies (MAST) program at KSU and wrote a thesis on the ways that satire instills critical thinking (Class of 2016).
Garcia's practicum with Dr. Ken Williamson made an impact: "My practicum consisted of interviewing over 20 people in long 2 hour interviews, transcribing in two languages, then putting together notes, and co-writing an article for publication. The reason this work was significant is that it was the grown-up type of work that we had practiced in all of those classes. Working independently, setting up interviews, driving out to the location, establishing rapport with a complete stranger. To me that was the turning point, I'd already learned how to do these things and that's when I learned to apply it." Professors Ken Williamson and Debarati Sen served as advisors and guides throughout her time in the anthropology program. She says, "I got lucky when I realized that the faculty in the anthropology department were so devoted to what they do. I could never have imagined the amount of critical thinking that some of the faculty expose you to, it is unexpected given the socio-political climate in the greater Kennesaw area."
On how anthropology has impacted her life, Garcia says, "Anthropology has helped me understand myself and, in turn, positioned my perspective in a way that is open to understanding others…., I think it made me a better person, it made me a better mom. I was a mom to a toddler when I started college and it really has touched every single aspect of my life. It really made me open and a better global citizen to be able to encounter difference and be okay with it, understand it, interrogate it, and then ultimately defend it even if it's not my own."
Anthropology Alumni Dani Alexander (class of 2018) conducted and drafted the anthropology interviews as part of a practicum project.