Study Abroad
Kiwi Land: New Zealand Adventure
May 18 - June 8, 2024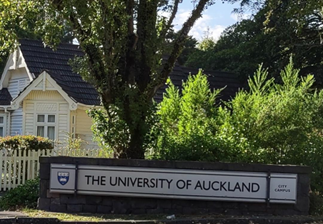 Here's a pretty rare (okay maybe not once in a lifetime) opportunity: participate in a study abroad program in New Zealand in the summer of 2024! Hosted by the University of Auckland, this program offers a three-week stay in NZ to learn about the traditional Māori culture and the contemporary society of NZ. You will be able to explore the dynamic city of Auckland and its surrounding areas at your leisure.
If you happen to be a Lord of the Rings and the Hobbit fan, you are in luck! We will visit the Hobbiton movie set where the scenes of the Shire were shot.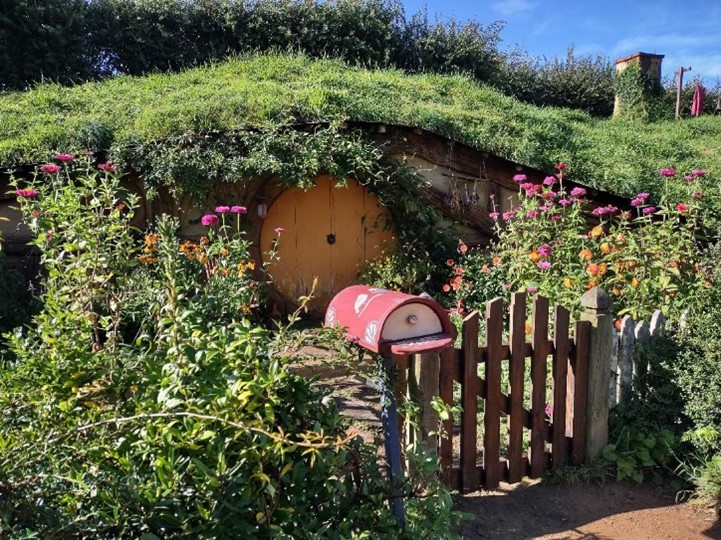 Psychology students can take two courses that will contribute to their degree program: PSYC 3355 Cross-Cultural Psychology and SA 4490 Special Topic: Māori Culture. PSYC 3355 is a course within the required diversity group and the SA 4490 course can count towards upper-level non-psychology electives or free electives. If necessary, a PSYC 4400 course (Directed Studies) can also be taken if you are interested in doing a special project with Dr. Zhan.
If you are a double major in psychology and business or a minor in business, there are two business courses available too (BUSA3500 and MGT 4490) if you are interested.
Program Cost - $3,100. Students pay for airfare and tuition separately. The KSU Global Education Scholarships offer support to students going on a study abroad trip. Don't wait too long, apply early! Check out their website.
Eligible KSU students on faculty-led education abroad programs can receive $200 Global Learning Financial Support.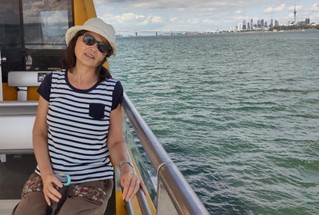 For more information on New Zealand program, click here.
If you have any questions, please email Professor of Psychology Dr. Ginny Zhan at gzhan@kennesaw.edu.
---
Psychology in Peru 2024
June 2nd through June 16th, 2024
Join us for the 7th annual Psychology in Peru program. The program is open to all majors., You will tour colonial Lima, the Peruvian Amazonia rain forest, Cusco, the heart of the Incan empire, the Sacred Valley of the Incas, and the lost city of Machu Picchu, a Wonder of the World. Along the way, you will participate in two community service projects and earn six credit hours in psychology
The program is a 15-day, once-in-a-lifetime educational, service-learning, and cross-cultural experience. You visit the colonial Spanish capitol city of Lima for ten days, Amazonia for three days, and explore the Andes for five days as we travel in the footsteps of the Incas along the Inca Trail through the Sacred Valley. Our exploration of Incan/Peruvian culture begins in Lima at the Pacific Ocean, exploring an ancient pyramid structure pre-dating the Inca civilization. We then head to Amazonia and the Peruvian rainforest where we will travel two hours by boat to our remote riverside lodge to observe native wildlife and view incredible fauna and flora for three days. You will hike rainforest trails, paddle river inlets, and visit Monkey Island to interact and feed a variety of monkeys that will snitch bananas right out of your hands. The Incan capital of Cusco is your next stepping-off point as you traverse the Sacred Valley touring major archaeological sites, and shopping in open-air markets for handmade crafts, such as fine alpaca products and silver jewelry. At the end of the Incan trail, we arrive at the mountaintop holy city of Machu Picchu, a Wonder of the World.
Credit Courses
Earn six (6) credit hours of Psychology 4000-level elective hours.
(Prerequisite: PSYC 1101, General Psychology)
PSYC 4490: Leadership: A Cross-cultural Perspective
PSYC 4490: Educational Psychology: Cross-cultural Perspectives
Estimated Cost
$4335, plus international airfare ($1295) and summer tuition.
More Information
Download Flyer