Dr. Cécile Accilien named chair of KSU's Department of Interdisciplinary Studies
New chair to lead department focused on diversity and social justice
KENNESAW, Ga. (Apr 24, 2020) —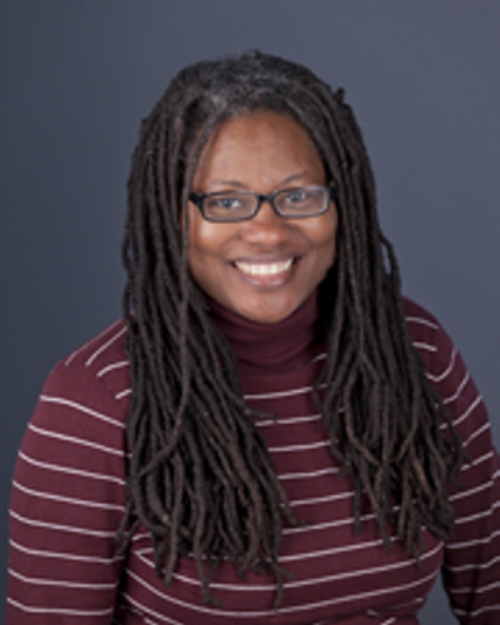 Dr. Shawn Long, dean of the College of Humanities and Social Sciences at Kennesaw State University, has named Cécile Accilien chair of the Department of Interdisciplinary Studies, effective July 1, 2020.
Accilien serves in three capacities at the University of Kansas: Interim Chair of the Department of African and African American Studies, Associate Director of the Center for Latin American and Caribbean Studies, and Director of the Institute of Haitian Studies. Previously, she was the Coordinator of the French program at Columbus (GA) State University and Supervisor of the Second-year French language program at Portland State University.
Accilien is deeply committed to a culture of diversity, equity and inclusion, and her leadership philosophy highlights student, faculty, staff and community needs in combination with the mission of the department and university. Her philosophy on teaching is based on "constantly learning along with my students," according to Accilien.
"Cécile Accilien's commitment to diversity and inclusion, her impressive research background and focus on involving her students in multiple fields of study and community engagement will be a true asset to our College," Long said. "By bringing her impressive experience as a teacher, administrator and researcher to our College, Accilien will help us reach the goal of becoming the most impactful College of Humanities and Social Sciences in the country."
Accilien has received numerous grants and fellowships related to teaching, administration, diversity and social justice. Her extensive publication history includes authoring, co-authoring, editing or translating a number of books, book chapters, encyclopedia entries and journal articles on French speaking culture and countries. She has also organized local and international conferences, panels and lectures on French-speaking cultures and curated related art exhibits.
Accilien received her Ph.D. in French Studies from Tulane University, her MA in Francophone Studies from the University of Louisiana at Lafayette and her BA in French Literature & Civilization from Montclair State University.