About our Benefactor
Norman J. Radow
"To be grounded morally and ethically, to explore, and to come to understand our purpose as human beings is paramount to advancing our society, creating a better citizenry, and improving the world in which we live."
– Norman J. Radow, Founder and CEO of The RADCO Companies
With his transformative $9 million gift in support of Kennesaw State University and the Norman J Radow College of Humanities and Social Sciences, Mr. Radow combines his 20-year passion for KSU with his lifelong belief in the importance of expanding humanities and social sciences education in our country.
A Community Champion
A noted philanthropist, community champion, and respected business leader in commercial real estate, Radow's commitment to the humanities and social sciences began during his own time in college. He earned a B.A. degree in history, with minors in philosophy and communications at the State University of New York (SUNY) at Plattsburgh in 1978. "Anyone can learn the technical aspects of business," Mr. Radow says. "My humanities degree gave me a thoughtful perspective of our world, helped me think critically, write well, and support positions and theories to my peers. This gave me the tools I needed to succeed – in law school, in business, and in life."
From Public Housing to Investing
Born in Brooklyn in 1957, Radow was raised in and around public housing projects and saw how poverty and segregation affected public policy. He decided that if he were ever able to do so, he would help families just like those with whom he grew up to live in safer communities that offered more opportunities.
After graduating SUNY, Radow attended New York Law School and graduated in 1981. He made his first real estate deal in 1980, buying and selling a small building in Manhattan with a $10,000 loan from his family. The profits from this deal financed his last year of law school and set the trajectory for his entire career.
Radow began working at the intersection of law, real estate, and government for New York City's Department of Housing Preservation and Development (HPD) where he litigated cases relating to tax-foreclosed housing mostly in Brooklyn. In 1987, he won a precedent-setting case in New York's First Appellate Department that invalidated the New York City tax foreclosure statute as unconstitutional. Soon after, Radow moved his family to Georgia, where he served as general counsel for an international real estate firm headquartered in Atlanta. He worked on transactions, litigated challenging cases, and handled the firm's restructuring during the savings and loans crises that nearly destroyed the real estate industry in the early 1990s.
RADCO is Born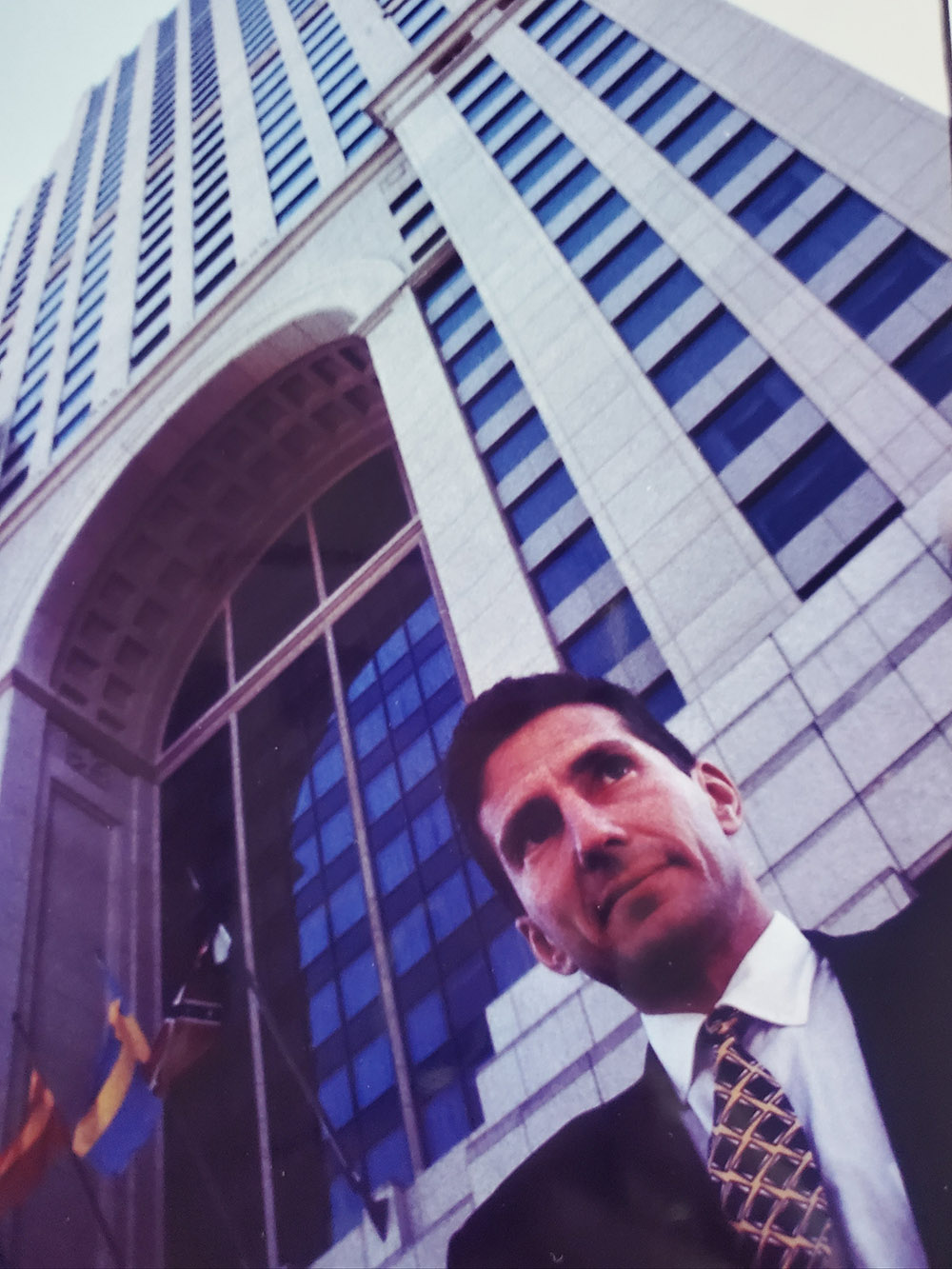 In one of those deals, Mr. Radow saw an opportunity to buy what is now the 53-story Four Seasons Hotel, office, and condo tower in midtown Atlanta. Thus, the RADCO Companies were born, originally operating as a boutique firm doing developments as opportunities were presented. But in 2000, the investment bank Lehman Brothers called upon Radow to spearhead the rescue of an Atlanta property it intended to foreclose upon and reposition. RADCO earned a well-deserved reputation for resuscitating failing real estate developments across the country. In 2008, after Lehman Brothers failed, Radow took over the leadership of dozens of properties from the Lehman Estate in bankruptcy. The New York Times wrote extensively about his work in 2009.
A New Opportunity
In 2011, Radow began to re-engage in the market as an investor and focused on workforce rental housing. He brought together nearly a billion dollars of private capital to acquire over 24,000 apartment units in less than a decade, built a tenant insurance business, and became a capital company supporting other developers, as well. RADCO was twice named the fastest growing company in Atlanta and Georgia, and Radow was named as one of Atlanta's most admired CEOs. Radow explained his passion for his work, "I had the opportunity to do what I always said I would do: make sure working-class people could live in clean and safe communities they could both afford and be proud to call home."
An Owl Through and Through
His many passions collided when he read an article in the newspaper that the local commuter college, Kennesaw State, tried and failed to create a partnership to build its first student housing in 1999. He wrote a letter to then Foundation chairman Michael Coles, offering his help. He has been a KSU Owl ever since. Radow later joined the board and worked with Coles and Atlanta businessman, Tommy Holder to lead the Foundation for 15 years, nearly doubling the footprint of the university through new student housing, classrooms, administrative and transportation infrastructure and sports facilities, that
"It was a work of incredible passion," Radow says. "The three of us knew we had a diamond in the rough, and we could do more for the college, its students, the county, and our state here than anywhere else. That drove us to do incredible things."
Radow applied his business acumen and love of building to Kennesaw State and put considerable resources into the support of scholarships to help students receive a world-class education, endowing the Paul Radow Scholars program in the engineering school to honor his father. When KSU President Pamela Whitten approached Radow and his wife, Lindy, for a major financial investment to fuel a new era of the university's growth, the Radow family met her challenge.
In September of 2020, the University System of Georgia Board of Regents acknowledged Radow's leadership, his previous gifts to the University, and a new $9 million gift by unanimously approving the naming of the Norman J. Radow College of Humanities and Social Sciences.
"I wanted to be a catalyst for good in the world, a champion for humanities and social sciences education, and a business leader who set a standard of excellence, integrity, and philanthropy," he says. "When people look at this exceptional college and ask who is Norman J. Radow, I hope that is what they will remember."
Giving Back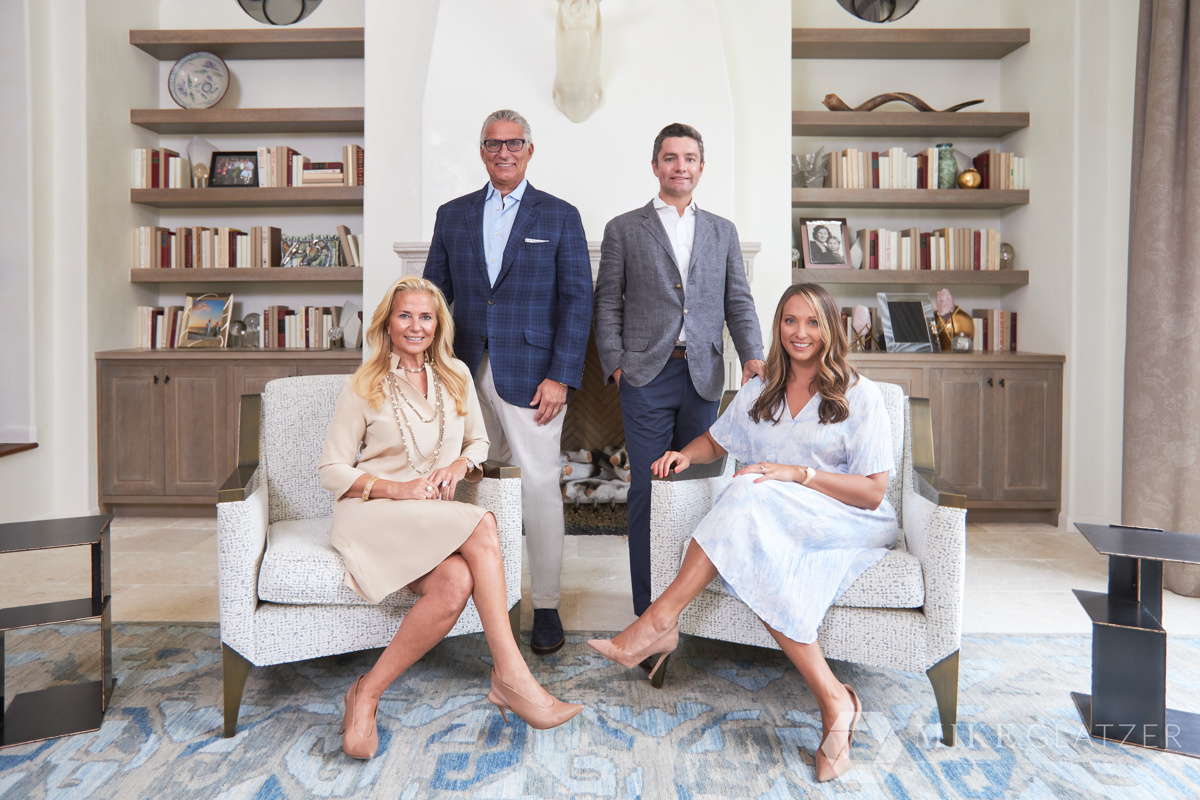 Civic mindedness and philanthropy are hallmarks of Radow's life, and his charitable works are tethered to the value placed on fair housing, education, and creation of community. He serves on the board of his alma mater at New York Law School where he actively supports the future of legal education. He is also active in his synagogue, Congregation Etz Chaim in Marietta, where he served as president for three years. The Radow Family Foundation supports the arts, special needs, the homeless and underprivileged, the Jewish community, and Israel. But it has a special focus on education, supporting over 50 college and graduate school scholarships a year.