Norman J. Radow College of Humanities and Social Sciences Raises Food Donations Through "UnCANny Creations" Competition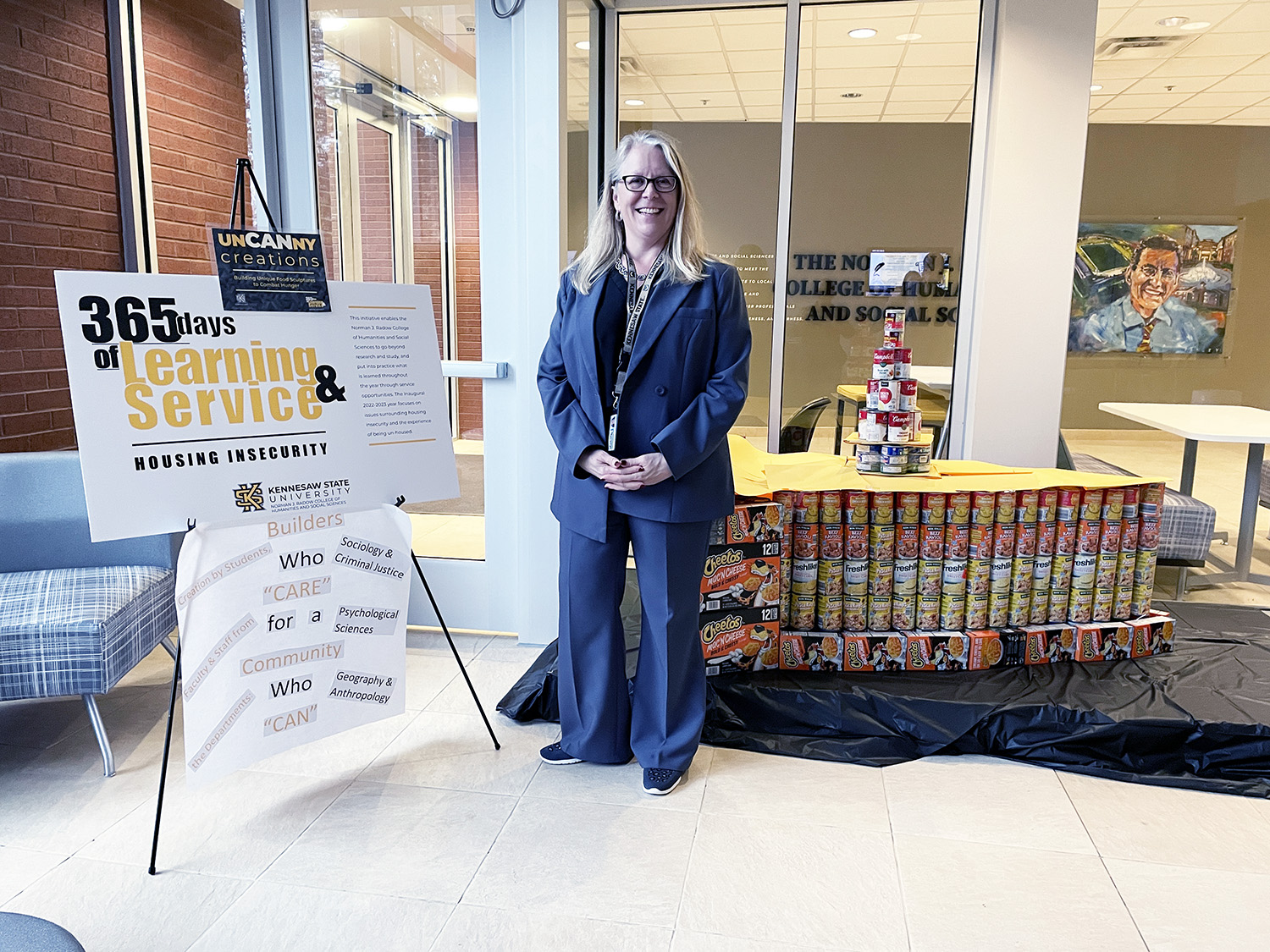 KENNESAW, Ga. (Nov 16, 2022) — The Norman J. Radow College of Humanities and Social Sciences (RCHSS) held the first ever UnCANny Creations food drive during Homelessness Awareness Week to support the KSU CARE food pantry. The competition included three teams that spent the day of November 11th building sculptures from donated canned and dry goods. A panel of three judges, including graduate student judges Eli Rickles and Stephanie Stapleton, and KSU CARE Pantry Coordinator Kaitlyn Labonte, scored the sculptures using a matrix that considered sculpture height, number of cans used, and types of food incorporated (higher points were awarded for greater nutritional value), as some of the judging criteria.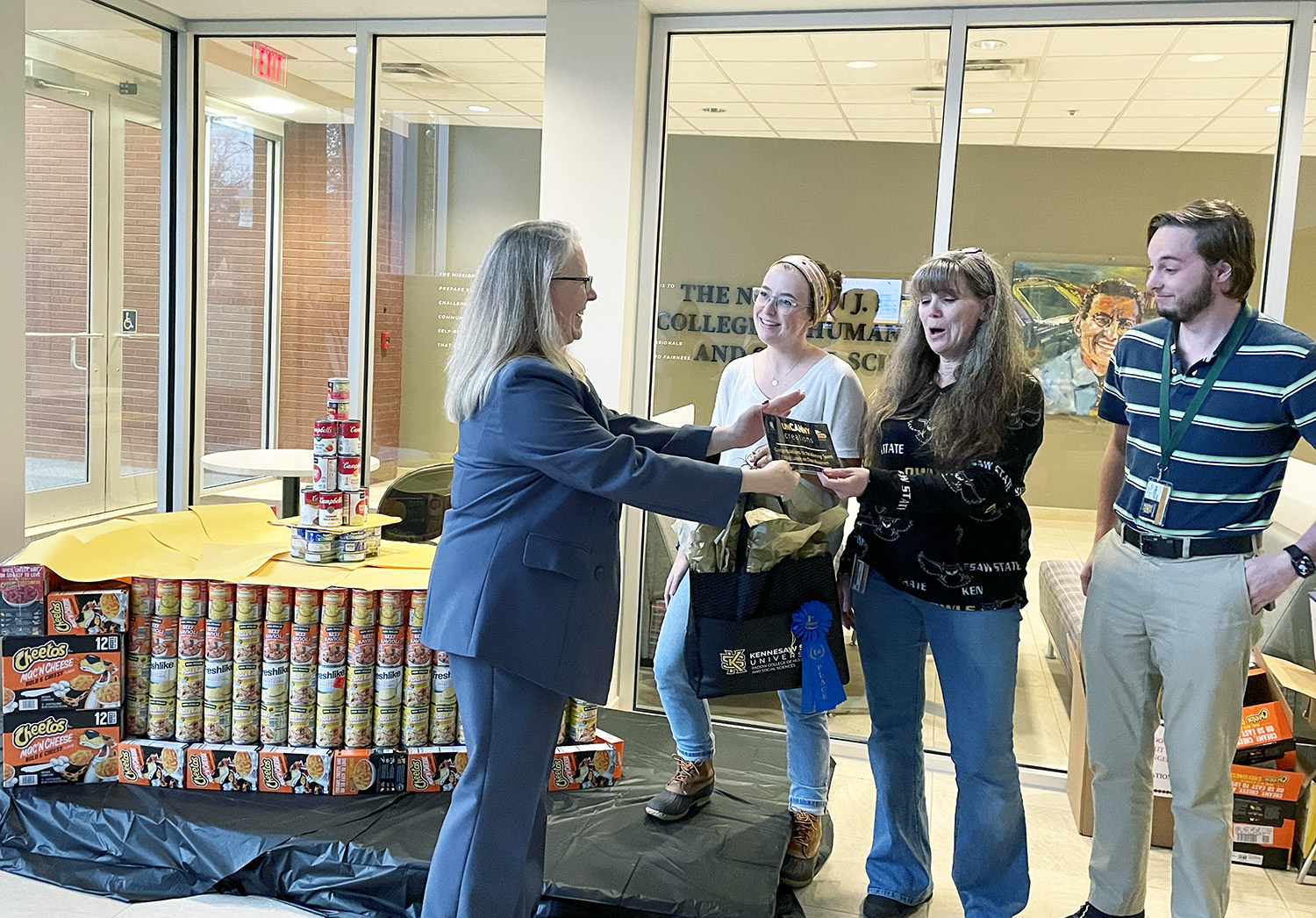 The first-place award went to the "Builders Who CARE for a Community Who CAN" team, which included members from the Geography and Anthropology, Psychological Sciences, and Sociology and Criminal Justice departments. As first place winners they received a gift bag full of KSU RCHSS swag, a blue ribbon, a team lunch sponsored by Dean Kaukinen, and bragging rights. Their name will also be engraved on a plaque that will be displayed in the Dean's office.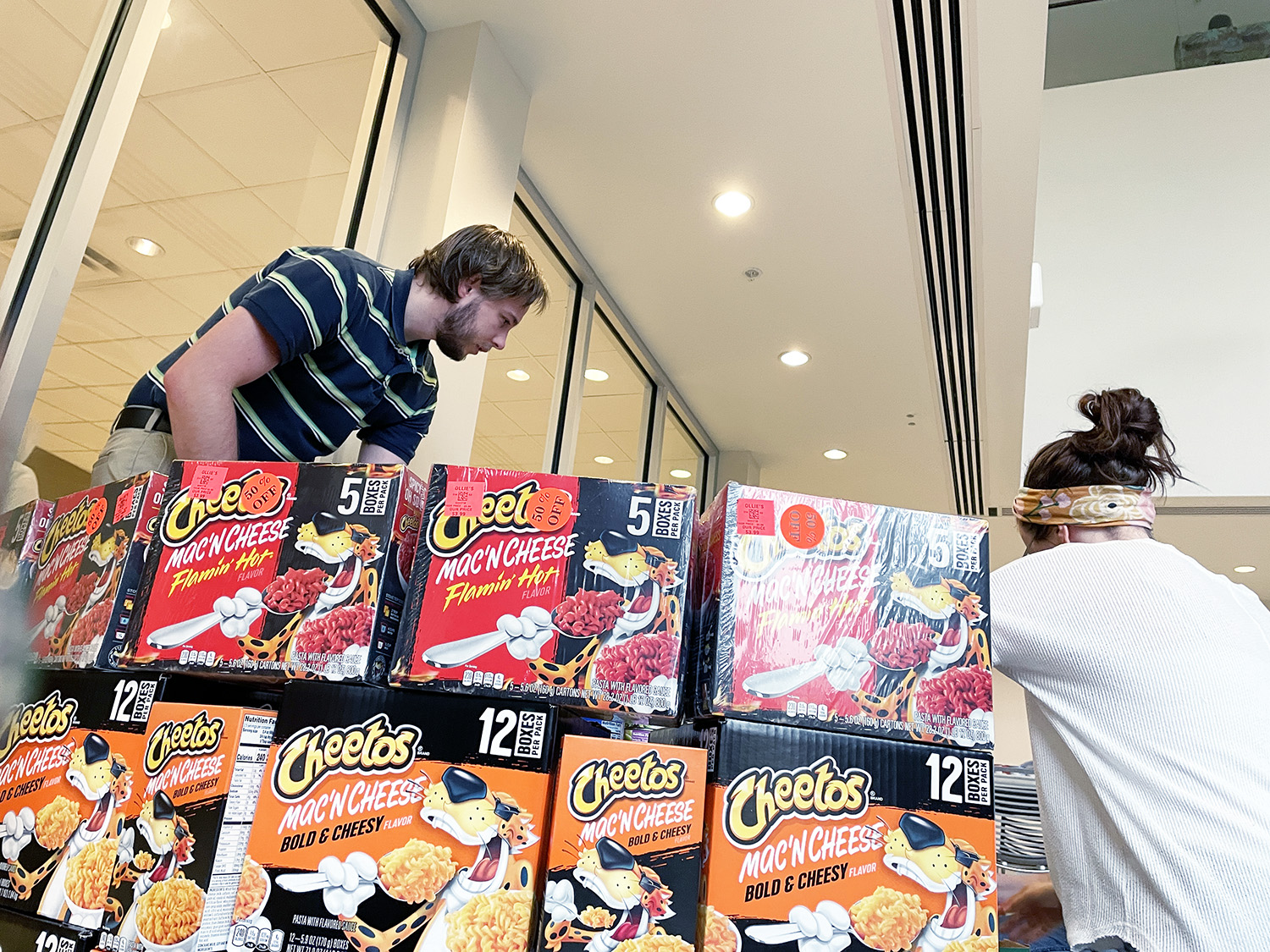 Collectively the teams amassed more than 840 cans and boxes of dry goods for donation to the KSU CARE food pantry. The UnCANny Creations competition was created as part of RCHSS's 365 Days of Learning & Service initiative which features a series of events and opportunities for engagement to foster understanding leadership around a specific societal issue; this year's focus is housing insecurity. Components of the initiative vary from year to year and may include elements such as a speaker series, service-learning classes, support for faculty to develop teaching modules, student creative design competitions, film showcases, and book discussion groups.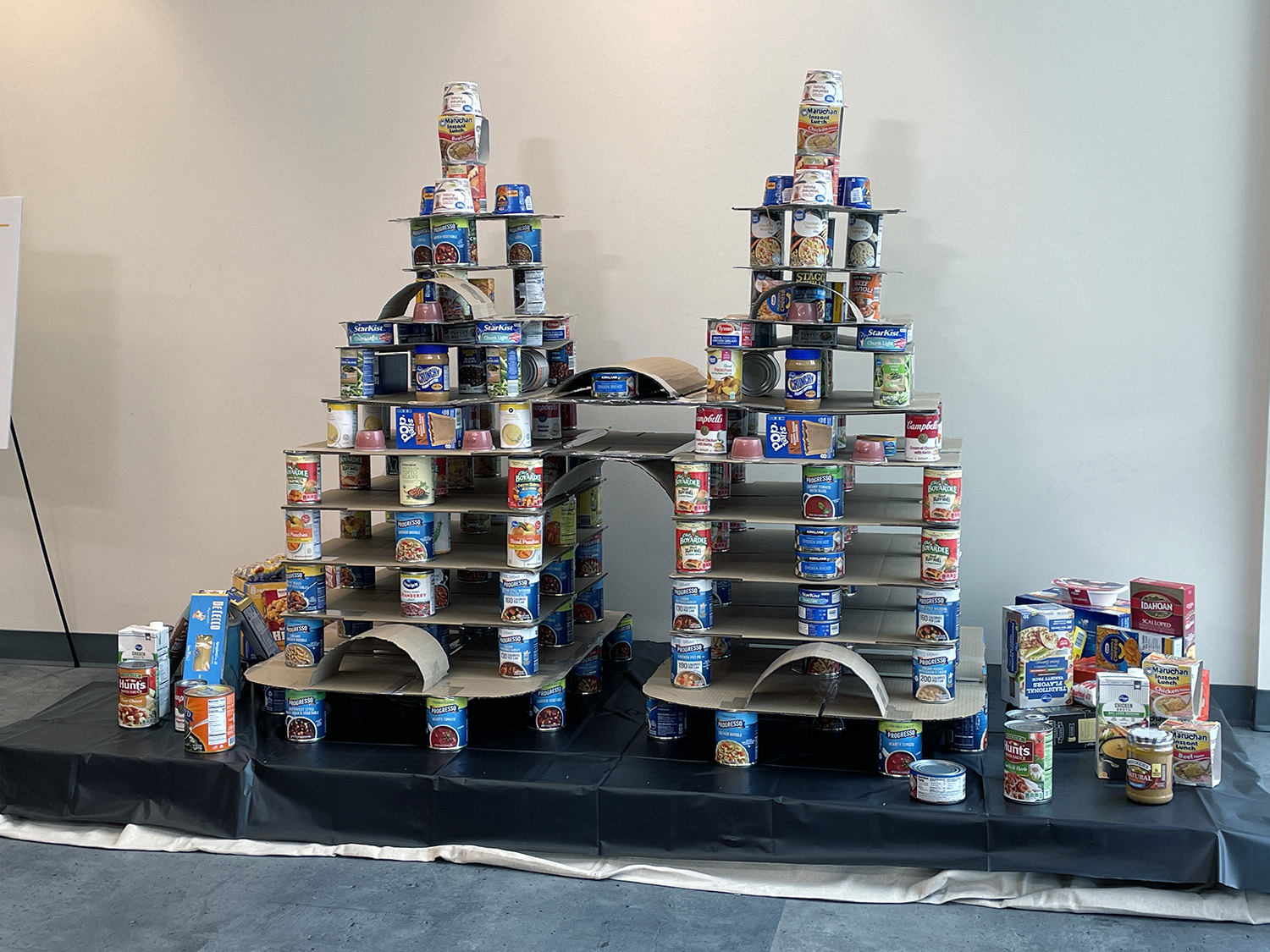 The UnCANny Creations event is an engaging opportunity to generate awareness around challenges of housing insecurity including food access, create an interactive event that stimulates an increase in food donations, and an opportunity to partner with service organizations that provides support to the housing insecure and unhoused among the KSU community.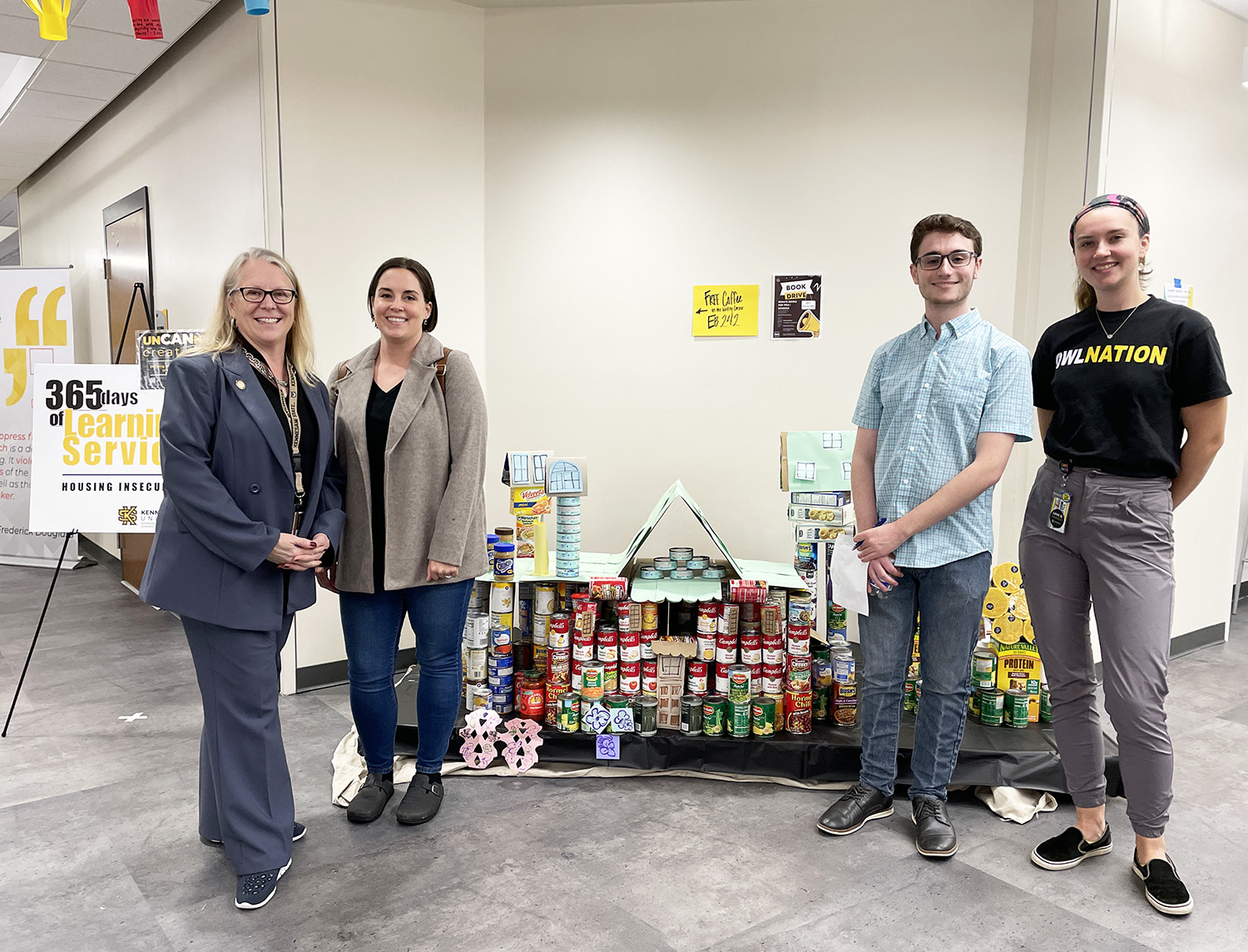 "It was a wonderful experience to watch this event come together and see the creativity and variety in the sculptures the teams built," said Dean Kaukinen. "The RCHSS community should be proud of the way they pulled together for this drive, for donating enough food that enabled us to make a substantial contribution to the KSU CARE pantry, and for building eye-catching designs that brought attention to the cause. I am excited to see how this event grows from year to year."
Although the focus of the 365 Days of Learning & Service initiative will change from year to year, many of the activities and events that emerge will be carried forward from one year to the next. UnCANny Creations is expected to be an annual event that helps fill a persistent need of the KSU community.