Gregory Paul, Ph.D., Named New RCHSS Associate Dean For Faculty and Inclusive Excellence
KENNESAW, Ga. (May 22, 2023) —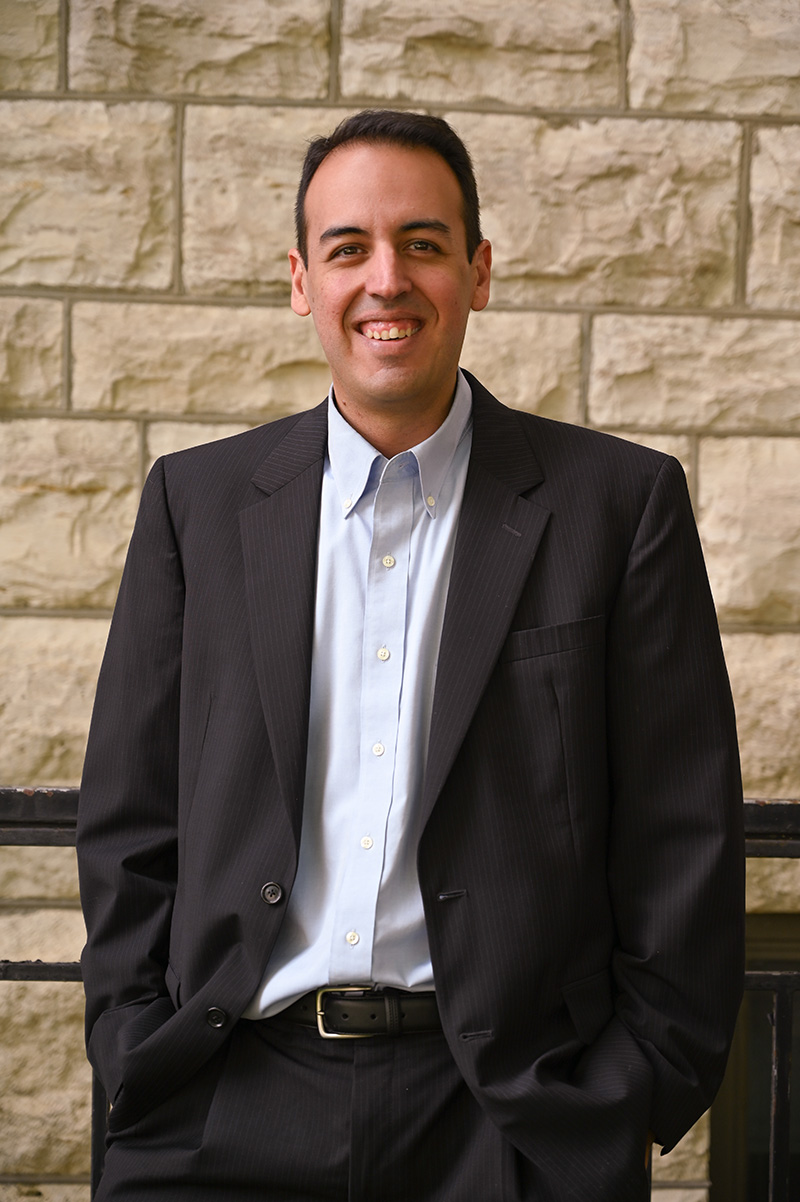 Dean Katie Kaukinen announced today Dr. Gregory Paul as the new Associate Dean for Faculty and Inclusive Excellence effective August 1st, 2023. In this role Dr. Paul will serve as a member of the Radow College of Humanities and Social Sciences' (RCHSS) leadership team with general oversight of faculty recruitment, hiring, professional development, retention, and promotion, as well as advancing the DEI mission of the college. To that end, he will work in close collaboration with the directors/chairs, Dean Kaukinen, and the associate deans to support the faculty and the inclusive excellence mission of the college.
"This role is essential to our college and an important driver to moving our mission, our college, and our faculty forward as standard-bearers in ensuring chair, director, and faculty mentorship and development; and in making certain we deliver equitable recruitment, hiring, and advancement among faculty" said Dean Kaukinen. "Dr. Paul's expertise in creating communities and his dedication to learning, growth, and inclusion through DEI initiatives are exactly the skills necessary to create a culture of success and excellence at Radow College," she added.
Dr. Paul will be fully engaged in building resources for research across disciplines, conducting elections for college committees and managing institutional-level committee memberships, and collaborating with the Provost's office, Dean, and associate deans. An important component of his responsibilities is making certain the Radow College's school directors and department chairs are fully supported through mentorship and professional development. He will place a particular emphasis on programming and professional development for RCHSS faculty who are in the early stages or mid-points of their careers.
"I am excited about becoming a part of the KSU community and joining Radow College. I am passionate about working with colleagues to create environments that foster understanding, growth, collaboration, and fair advancement for all," said Dr. Paul. "Acknowledging the range of viewpoints and approaches that exist throughout the college, and ensuring those perspectives are integrated throughout hiring, professional development, and career advancement processes is foundational to faculty and institutional success," said Paul. "I look forward to furthering the Radow College's already impressive reputation in the higher education community in this regard," he added.
Dr. Paul will leverage his expertise to cultivate the leadership potential of our faculty members within the college to sustain, progress, and further diversity, equity, and inclusion within the college. "We have an exceptional cohort of faculty members who play a critical role in ensuring the quality of education we deliver in an environment that is welcoming to diverse populations both among our students and fellow faculty," said Dean Kaukinen. "I look forward to working in concert with Dr. Paul to establish and maintain positive internal and external relations with a range of constituencies, including faculty, staff, community partners, alumni, donors, supporters, and external agencies."
After earning his Ph.D. in communication from Texas A&M in 2009, he worked at Millersville University as an assistant professor for four years and then at Kansas State University, where he became a full professor in 2019. For five years, he served as the interim head and then head of the Department of Communication Studies. This past year, he served as the director of the A.Q. Miller School of Media and Communication and led the school's formation during the two previous years. He has taught courses focusing on conflict management, negotiation, organizational communication, and research methods at the undergraduate and graduate levels. His research focuses on restorative justice, forgiveness and revenge, and dialogue and deliberation. He researches processes of victim-offender conferencing, the role of communication in creating restorative communities, approaches for working through difficult situations, and the concept of restorative workplaces. In addition to his administrative leadership at Kansas State University, he also has served in leadership capacities through the Peace and Conflict Communication Division of the National Communication Association and through the International Association for Conflict Management.