Georgia Writers Association Recognizes Radow College Authors with Literary Honors
KENNESAW, Ga. (Aug 1, 2023) —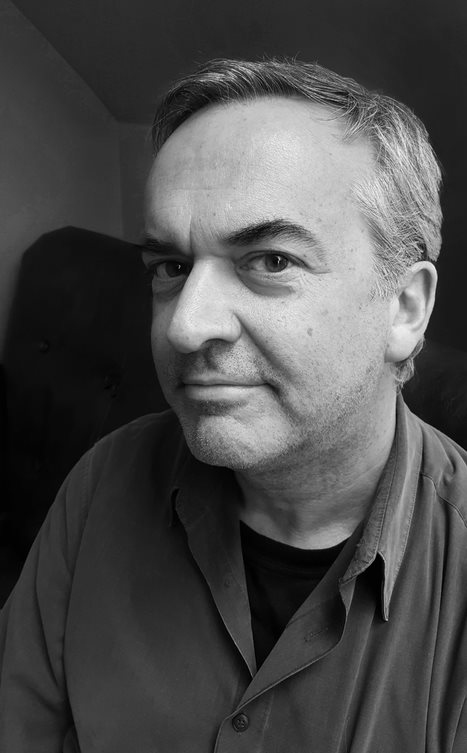 The Georgia Writers Association (GWA) each year recognizes writers from throughout the state at its annual Georgia Author of the Year Awards. This year Andy Plattner, Ph.D., Assistant Professor of English and Creative Writing for Radow College's Department of English, was named Georgia Author of the Year in the short story category for his work Tower: Stories. Barbara Harris Combs, Ph.D., J.D., Chair of the Sociology and Criminal Justice Department, was a finalist in the memoir/biography category for her book, Bodies Out of Place: Theorizing Anti-Blackness in U.S. Society. Additionally, Radow College graduate Kristi Demeester who graduated from Radow College with her Master's in Professional Writing, was a finalist in the detective/mystery category for her book Such a Pretty Smile.
Peer recognition is a particular honor, and the Georgia Writers Association includes professional literary peers from a wide range of genres who evaluate nominated work and make award decisions. GWA was founded in 1994 and shortly thereafter assumed responsibility for hosting the Georgia Author of the Year Awards (GAYA) from the Dixie Council of Authors and Journalists, which had been hosting the event since 1964. GAYA is, according to the GWA website, "an award program that celebrates the best literature by Georgia writers." Garrard Conley, GWA Executive Director and Associate Professor of Creative Writing at the Radow College said, "Georgia Writers is so thrilled to see writers across the state recognized for their amazing work. Our judges had such a tough challenge choosing winners from such an amazing group!"
Dr. Plattner doesn't write to win awards. Instead, he said writing is "something I need to do. I feel I have something to offer. I think that I see things uniquely and, what I teach in fiction writing all the time is that we have to know that what we're doing is unique. If we think what we're doing has already been done, and that we're really trying to replicate something, we're wasting our time." Having a unique perspective has served him well. Nearly everything he has written has received some kind of award, including his previous book, Dixie Luck, which received Mercer University Press's Ferrol Sams award, and his first book, Winter Money, a collection of short stories, won the University of Georgia's Flannery O'Connor award. When asked if producing such celebrated work has made him a little jaded, Plattner responded, "I'm very fortunate in that way. Literary prizes are very hard to win. There's nothing blasé about it to me, there's no like, 'oh, I've won another prize.' It's always pretty thrilling to win anything."
Despite his success, Plattner is grounded in the realities of the writing profession. He says, "As a writer, you need that reinforcement, and when you have something published, it's a very good event and I still feel that way about publishing now and I've been doing this for a while. To win prize is, it is that [thrilling feeling] multiplied because you don't really expect anything. I don't."
The thrill of having your work recognized is not limited to first-prize awards. Barbara Harris Combs, Ph.D., J.D., a finalist in her category said, "Being a finalist means the fulfillment of a promise. I am a person of faith and as I was writing this, I really believe that God was saying this would be an award-winning best-
selling book. I have a friend who helped me recognize that speaking truth to power is its own reward. That friend, a celebrated professor in her own right said, 'Barb, you know, I have a feeling we won't fully appreciate this for years.' To get this recognition is God's way of saying 'keep on writing. I already told you I got this.' My sincere hope is that more people get exposed to it because I truly believe I have something important to contribute to this discussion."
Having something original and important to contribute is in alignment with Dr. Plattner's belief that writers must believe they have something unique to say. Dr. Combs's book touches on complex and, right now, politically charged topics that some find difficult to discuss. When asked about her writing journey for this book, she said, "The journey was five years in part because of a couple of attempts at finding a publication home for it. Once it was under contract with the University of Georgia Press, and it was about done, then came the pandemic and the associated civil and social unrest that had always existed, just became magnified. I was anxious to get it done because I really believed what I was writing had something to contribute to the conversation in this moment in time."
Dr. Combs says the community of sociologists has responded very well, and sociologists of color have been particularly supportive. This is Dr. Combs's second book and, she says, the most deeply personal because, although it is an academic book that theorizes race relations, it is a work that is steeped in her "own lived experience." The GAYA judges called the work, "Timely and thought-provoking….[and] beautifully written." They went on to say that "Bodies Out of Place states that despite professions to color-blindness, fixed attitudes about where Black bodies belong still dominate." Combs said she was encouraged to see that the judges understood and valued the core premise of the work.
The GAYA event was held as a virtual ceremony on June 17th. Dr. Plattner, having just visited the High Museum's "Ancient Nubia: Art of the 25th Dynasty" exhibit, was seated on a bench outside of the museum and logged into his laptop to listen. He said, "… when I saw that Tower had won, I went into a bar. I don't drink early in the day, but I did go into a bar, and I did have a beer. It did taste good, so yeah, that's how I found out. I was happy about winning." Dr. Plattner added that he wasn't at all bothered by not being in a room full of other nominees and winners, which might have been appealing in his younger days but, despite the honor of having received this award, he is generally not one for the limelight. Click the link for a complete list of this year's winners.