Victimology - Guest Lecture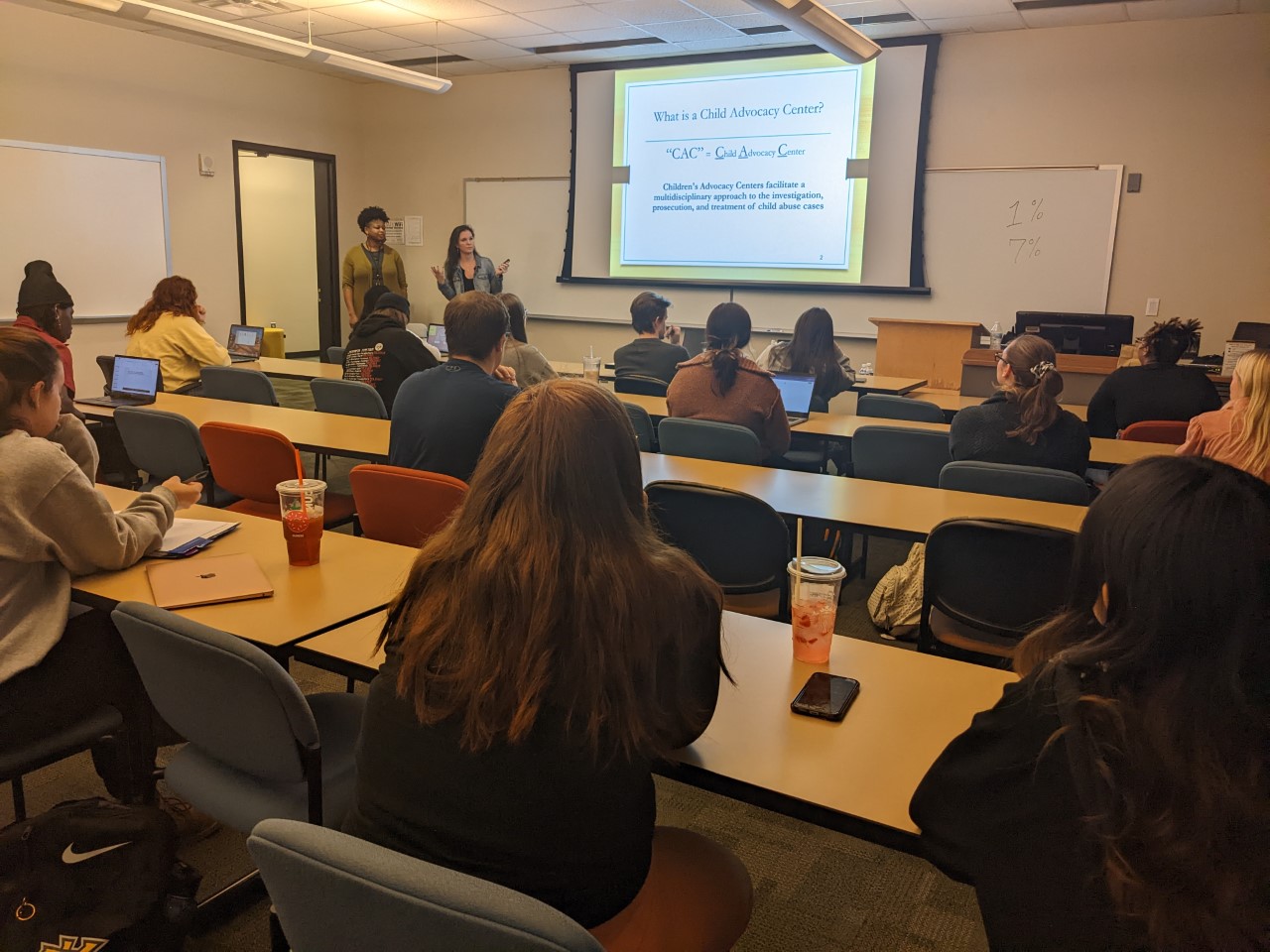 KENNESAW, Ga. (Nov 18, 2022) — The Georgia Center for Child Advocacy has supported Dr. Crowder's Victimology class for many years. Recently, Ms. Monet Patrick and Ms. Jillian Reid presented a guest lecture in Dr. Crowder's class. Ms. Patrick and Ms. Reid serve as lead forensic interviewers and multi-disciplinary team leaders. The lecture centered on the role, tasks, conditions, and outcomes when servicing the needs of abused children.
Dr. Crowder commented, "By providing insight into this very sensitive area of victimology, the professionals from GCCA reveal the current methodology and procedures for working with child victims. I am honored to have such outstanding support from the center year after year."