Journalism Professionals share knowledge with Journalism Study Tour Students
KENNESAW, Ga. (Jun 4, 2021) — Journalism media professionals spoke words of honesty, encouragement, and truth to Journalism Study Tour students. Journalists from seven news outlets spoke with students about the importance of internships, developing their writing skills, and how journalism is forever changing in the digital age.
Executive Director of the Center for Sustainable Journalism Gary Green (Photo taken by Jeremy Kariuki)
Journalism Study Tour
During the first week of the tour, students visited the Center for Sustainable Journalism (CSJ) Cobb TV, and CNN Senior Editor Rich Phillips stopped by the classroom. Students were able to ask the hard questions and learn first-hand what to expect in the journalism field. CSJ Executive Director Gary Green shared with class about the Center's mission to give students the opportunity to create professional, ethically sound journalism.
"Don't think of journalism as a one lane field," Green said.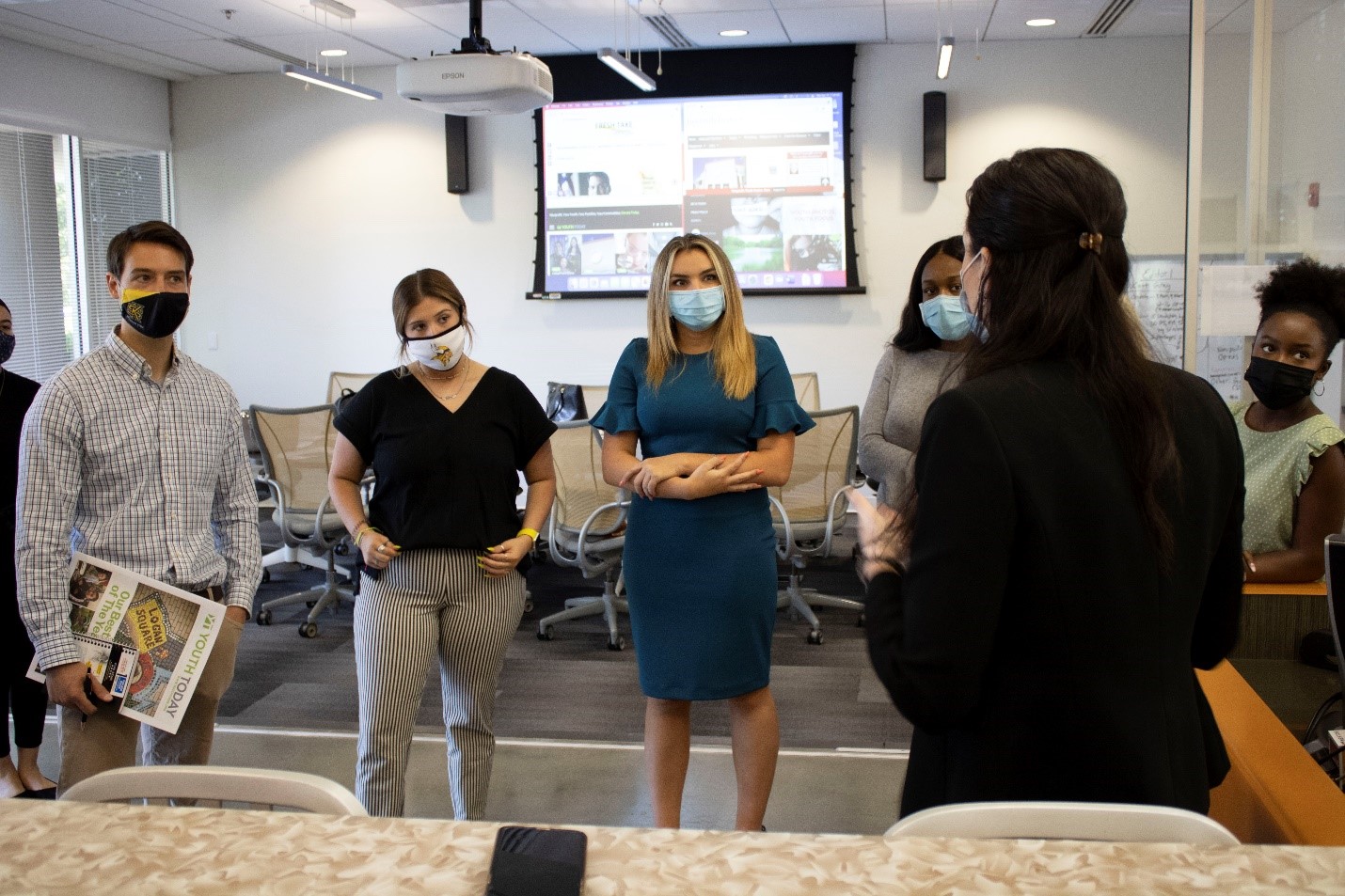 KSU students at the Center for Sustainable Journalism. Photo by Jeremy Kariuki
The second week of the tour students stopped by Marietta Daily Journal. Students met with Publisher, Otis Brumby III, VP of Content, J.K. Murphy, Reporter, Thomas Hartwell and Editor, Katy Ruth Camp. The team at the MDJ discussed the importance of understanding the demographic you are writing for especially when writing for a local paper.
"It is important that you know the community you are writing for," Brumby said.
MDJ Vice President JK Murphy speaking with KSU and UGA students. Photo by Jeremy Kariuki
Journalism Experience
The final three visits were virtual. CBS46 News Anchor Shon Gables spoke to students about her career. Gables encouraged them to build a professional network by reaching out to professors and other media experts.
Atlanta Magazine Senior Editor Heather Buckner shared her insight on the makings of a high-quality journalist. Buckner, who initially started as an intern with the magazine talked to the students about how the magazine provides her room to grow and the opportunity to write what she is passionate about.
"Not all ideas and all viewpoints deserve equal weight," Buckner said.
Do Not Be Afraid
Facebook Digital News Curator Doug Criss wrapped up the study tour with a lesson on being fearless.
"Don't be afraid to try a little of everything," Criss said. "A lot of the old pathways don't really work anymore in this industry."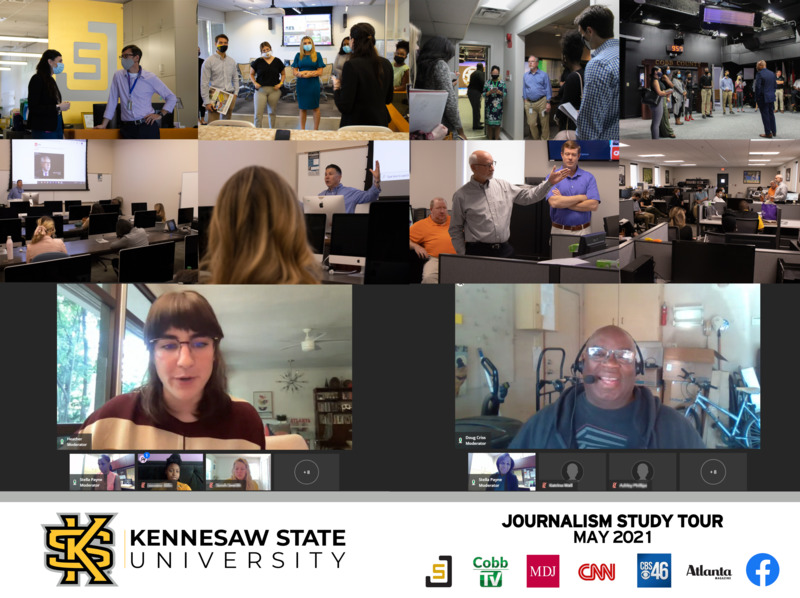 Photo by Jeremy Kariuki
Overall students were given the opportunity to connect with some of the best media professionals in the business. Many speakers stressed the importance of writing and shared with students what it will take to be successful Journalist.
For more information, about the Journalism Study Tour contact Professor Payne at spayne66@kennesaw.edu.