A Lasting Impression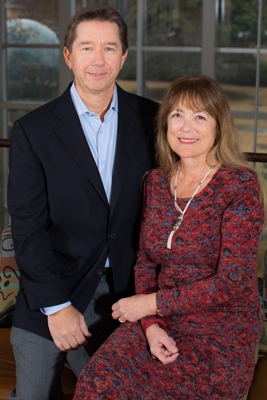 Professor gives $250,000 to aid non-traditional students
KENNESAW, Ga. (Feb 25, 2020) — When Gail Markle assigns a project in class, she understands that for some students, going home to complete that assignment may be complicated, and not just because of the material.
An associate professor of sociology in Kennesaw State's College of Humanities and Social Sciences, Markle has published research on non-traditional students, examining the obstacles that these particular students face when pursuing a college degree. She has also become aware of the difficulties many of her own students have faced throughout her 10 years as a college professor.
"Most non-traditional students are simultaneously engaged in three very demanding domains: school, work, and home," she said. "Performance expectations associated with the roles of student, employee, and parent are very high, and meeting the expectations of one role is made more difficult by the expectations of the other roles."
Markle, who raised three daughters while earning her master's and Ph.D. as her husband Dan, a Coca-Cola executive, traveled extensively, said that she feels a certain kinship with these students.
Academia is Markle's second career. "I spent my first career as a certified public accountant in the banking industry and returned to higher education in my mid-40s," she said. "I discovered sociology and wanted to teach and perform research in the discipline." Markle is committed to supporting and mentoring her students.
Her husband Dan, who recently retired after 37 years with the Coca-Cola Company, shares his wife's passion for helping people reach their goals. While at Coke, he mentored many of his younger colleagues and continues to provide advice to others with careers in business.
Together, the couple decided that they wanted to do something more significant and recently donated $250,000 to the University to support non-traditional student scholarships at KSU.
"We were setting up our will and realized how many exceptional KSU graduates we have come to know who, because they were unable to attend college immediately after high school, were denied access to the HOPE scholarship," Dan said.
Gail added, "Our hope is that this gift will ease some of the financial stress that non-traditional students experience so that they can better focus on their academic work."
The endowment established by the Markles, which is the first of its kind from a faculty or staff member in the College of Humanities and Social Sciences, will support several students each year. The endowment ensures that the gift will last in perpetuity and continue to accrue interest so it can provide funding for students for years to come.
"The Markles' gift will establish their long-lasting legacy that will impact students for a lifetime," said Lance Burchett, vice president for University Advancement and Development. "It tells their story and their desire to help non-traditional students and will change the world for every student impacted by their gift."
Gail and Dan Markle say that they both have been inspired by several non-traditional students who were exceptionally dedicated in their commitment to their education. While non-traditional students are not eligible for the HOPE Scholarship, the Markles say their wish is that this gift "provides an alternative source of hope for some students."