Gary Green named executive director of KSU's Center for Sustainable Journalism
New director to lead center focused on quality, ethical, sustainable journalism
KENNESAW, Ga. (Jun 1, 2020) —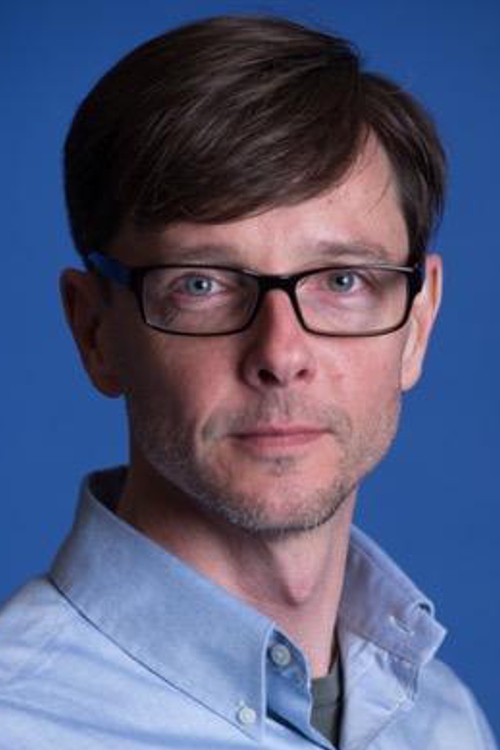 Shawn Long, Dean of the College of Humanities and Social Sciences at Kennesaw State University (KSU), has named Gary Green as the executive director of the Center for Sustainable Journalism in the School of Communication and Media, effective July 1, 2020.
Green has served as digital director of the University of Florida's Innovation News Center and deputy news director/editor of WUFT, the PBS and NPR affiliate for north-central Florida based in the College of Journalism and Communications. Also while at the University of Florida, Green worked as a lecturer for the multidisciplinary professional master's program and taught undergraduate and graduate courses in digital storytelling, video and multimedia storytelling, and advanced editing and reporting.
Before his time in academia, Green worked as a senior multimedia producer at the Orlando Sentinel and photojournalist at the Akron Beacon Journal, Warren (OH) Tribune Chronicle and Paducah (KY) Sun.
Green has covered some of the biggest stories of the last two decades, including September 11, deadly hurricanes, presidential campaigns, controversial court trials and national sporting events. His work has been published by numerous media outlets including Time, Sports Illustrated, the New York Times, the Washington Post and USA Today. He is an award-winning journalist who has been honored by the American Society of News Editors, Associated Press, National Press Photographers Association, Ohio News Photographer Association, Florida Society of News Editors, Ohio Prep Sports Writer's Association and Associated Press Sports Editors.
"Mr. Green's impressive real-world credentials, combined with a solid background in teaching, make him perfectly suited to help our students gain the invaluable knowledge and training they need to succeed in careers they love," said Dr. Long.
"Gary has the vision and experience to grow the Center for Sustainable Journalism and develop dynamic collaborations with funding partners, our journalism faculty and our students," according to Barbara Gainey, director of the School of Communication and Media and professor of communication. "We see tremendous opportunities for KSU students to fill critical gaps in the existing journalism landscape and, at the same time, expand their skills and abilities for this evolving industry. We are enthusiastic about what Gary brings to the Center and the School of Communication and Media at KSU."
Green is enthusiastic about helping the Center for Sustainable Journalism meet its mission of finding innovative ways to produce financially sustainable, high quality and ethically sound journalism. Green explained, "I am eager to meet the staff and faculty of the Center for Sustainable Journalism and the School of Communication and Media and get started on charting the next chapter for the Center."
Green received a master's degree in Mass Communication from the University of Florida and his bachelor's degree from the School of Visual Communications at Ohio University.