KSU neuroscientist awarded grant for research on women's PTSD risk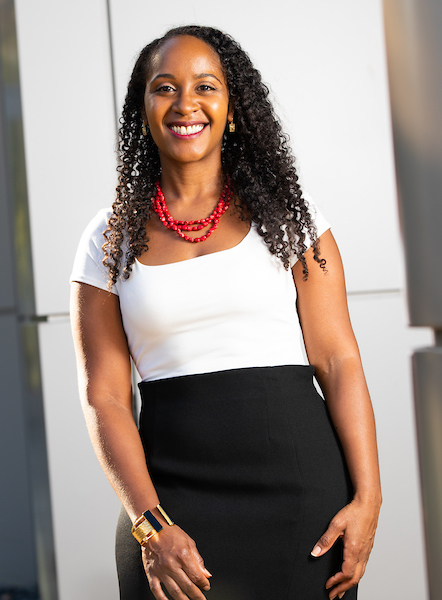 KENNESAW, Ga. (Oct 26, 2020) — Evidence shows that women are two times more likely than men to be affected by posttraumatic stress disorder (PTSD), a debilitating and costly mental health condition. Kennesaw State University's Ebony Glover seeks to understand the biological factors behind that heightened risk through a grant she recently earned from the National Institutes of Health (NIH).
The three-year, $406,300 grant will enable Glover, an associate professor of neuroscience in the College of Humanities and Social Sciences, to gain a more comprehensive picture of sex-linked biomarkers for PTSD, which can lead to potential treatments that are more customized for this high-risk population.
"Finding effective preventative measures and treatments for PTSD in women is a national mental health priority," Glover said. "Since sex differences in PTSD prevalence remain after controlling for many environmental factors, such as the type and degree of trauma exposure, there is a clear need to understand the biological mechanisms associated with increased female susceptibility in PTSD."
To read the full story, click here!