Neuroscience professor to discuss professional journey, research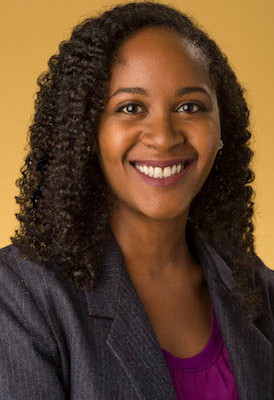 KENNESAW, Ga. (Sep 23, 2020) — The Office of Research Development and Strategic Initiatives is hosting a new bi-weekly Friday Features series called "New Researcher Showcase".

Ebony Glover, associate professor of neuroscience in the Department of Psychological Science in the College of the Humanities and Social Sciences will be the first featured guest of the new series this Friday, Sept. 25, from 4-5 p.m. on Microsoft Teams. Glover, who also directs the Affective Neuroscience Laboratory, will be discussing her professional journey as a professor and researcher.

She broadly seeks to understand biological and psychosocial correlates of fear and anxiety behaviors in order to inform better treatments for mental health disorders. She was recently awarded a National Institutes of Health grant for her current project, "Using Tools in Translational Neuroscience to Study Sex-Linked Factors Related to PTSD Risk." In addition to enhancing the research environment at KSU, this project aims to expose undergraduates to translational neuroscience research and foster their successful transition to biomedical research careers.

The access link to join the event is: https://bit.ly/RDSI-Showcase1.