'20/20' vision: KSU lecturer sets example for students to succeed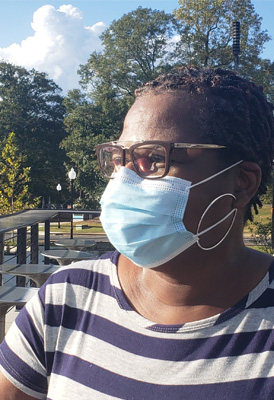 KENNESAW, Ga. (Nov 5, 2020) — Having one of her journalism projects appear on national television showed Jeannette Jordan's students in Kennesaw State's School of Communication and Media what they can be capable of accomplishing – especially since she overcame cancer in the midst of working on it.
Jordan, a lecturer of communication in the College of Humanities and Social Sciences, served as a consultant on "In the Cold Dark Night," a program that aired on the ABC News show "20/20" this summer. It also was shown this month on the Sky UK television network in the United Kingdom.
Jordan was a writer and editor on the script that told the story of Timothy Coggins, the victim of a racially motivated murder in Spalding County, Ga., in 1983. The case sat cold for years before being solved with the arrests and convictions of two men in 2017.
"It was surreal to watch the show, knowing every word of it and what would happen next," Jordan said. "When you realize that someone sitting halfway across the world is hearing what you wrote and reacting to something you wrote, it seems larger than you are. It's humbling."
Covering big stories is nothing new to Jordan, who worked as a writer and producer for TV stations in Charlotte, Chicago and Atlanta before shifting her career focus to higher education and coming to Kennesaw State in 2013. Jordan won a Southeast Regional Emmy Award in 2008 as a writer/producer for the CBS46 News at 11 p.m. team that was recognized for Outstanding Daily Newscast in Markets 1-25.
She was asked in 2017 to consult on "In the Cold Dark Night" by its director, Stephen Morse, whose work includes directing, producing and writing the critically acclaimed film "EuroTrump" and earning an Emmy nomination for co-producing the documentary "Amanda Knox." Jordan and Morse had met a few years prior in Denmark when they both were fellows in the Erasmus Mundus international study program.
A strength of their "20/20" project, according to Jordan, was the diverse backgrounds and perspectives that she, Morse and producer Max Peltz brought to it. Jordan shares that message with her students, particularly in her Law, Ethics and Diversity class.
"I tell my students that diversity is everything," Jordan said. "It's about representation. None of us have all the answers or know how all the pieces fit, so you need a community, especially in our business as professional communicators."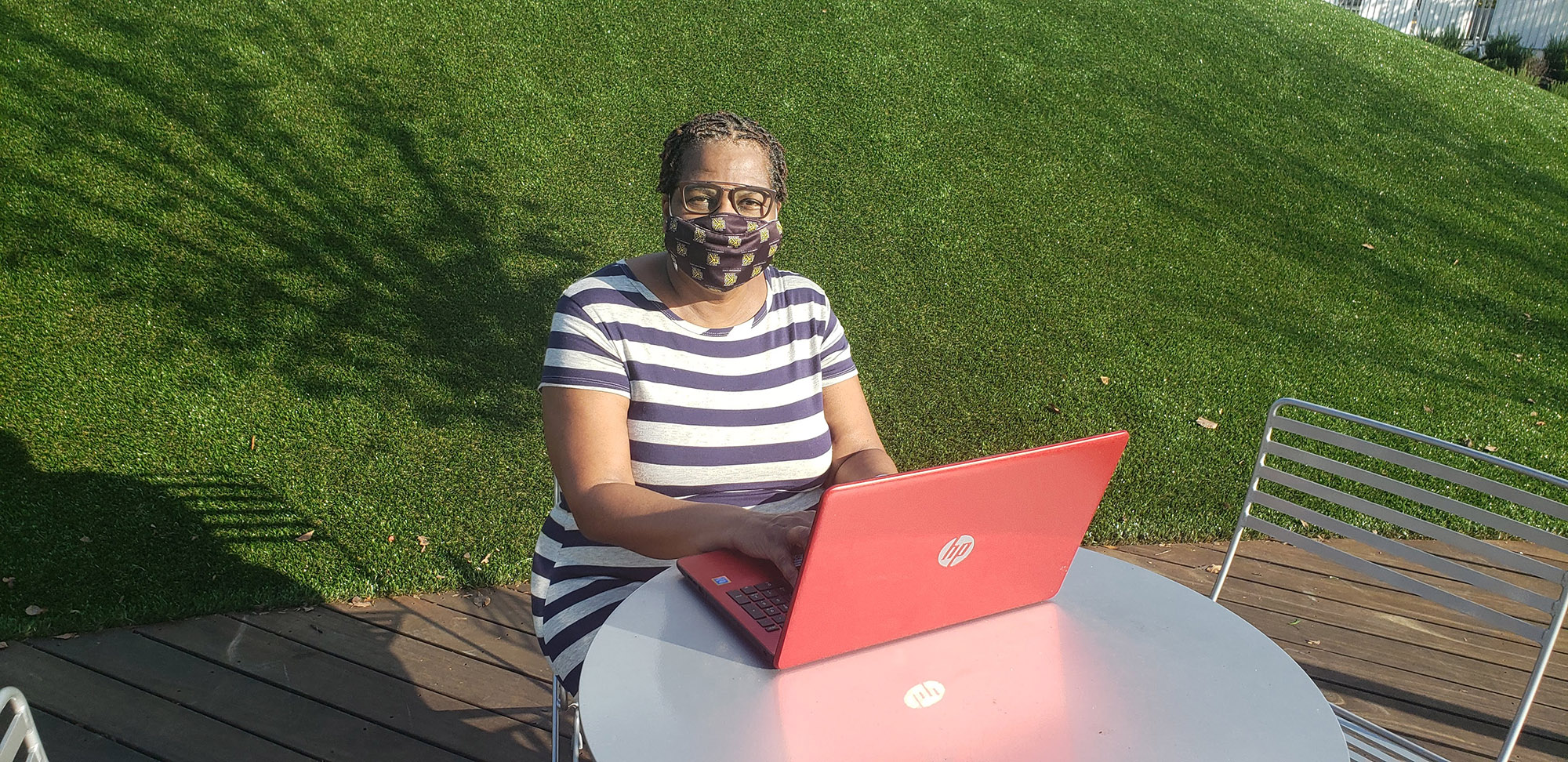 Jordan's teaching and consulting came to an abrupt halt in 2018 when she was diagnosed with multiple myeloma, a cancer that develops in white blood cells in bone marrow. Jordan said that the cancer was so advanced that her family was told "she's not going to make it, say your good-byes."
However, Jordan beat the odds. She underwent six cycles of aggressive chemotherapy and on October 8 celebrated her two-year anniversary of living cancer-free.
She went right back to work on "In the Cold Dark Night" following her treatment, often writing and editing in bed with her computer. Jordan returned to the classroom for the fall 2019 semester, and she speaks openly with her students about her cancer fight.
"I'd never want to go through it again, but if anything of my experience can encourage someone, that's what matters to me," Jordan said. "I want my students to understand that, whatever challenge or obstacle they might be facing, it's just their today – it's not their forever."
-- written by Paul Floeckher
A leader in innovative teaching and learning, Kennesaw State University offers more than 150 undergraduate, graduate and doctoral degrees to its approximately 41,000 students. With 11 colleges on two metro Atlanta campuses, Kennesaw State is a member of the University System of Georgia and the third-largest university in the state. The university's vibrant campus culture, diverse population, strong global ties and entrepreneurial spirit draw students from throughout the region and from 92 countries across the globe. Kennesaw State is a Carnegie-designated doctoral research institution (R2), placing it among an elite group of only 6 percent of U.S. colleges and universities with an R1 or R2 status, and one of the 50 largest public institutions in the country. For more information, visit kennesaw.edu.