Alumni Spotlight: Lisa M. Russell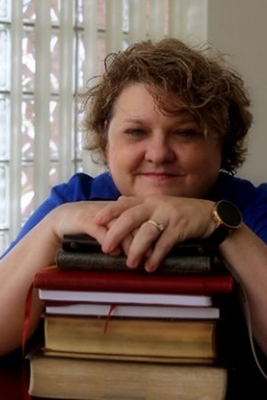 KENNESAW, Ga. (Jan 1, 2022) — This month, the MAPW program is thrilled to highlight Lisa M. Russell in the Alumni Spotlight!
Lisa is a writer, writing instructor, and an academic assistant dean. She writes micro-history books about "lost things." She supports regional historical societies. Lisa was the expert on a spin-off of Discovery channel's Expedition Unknown. She guested on several local television/radio programs and podcasts.
Lisa earned her Masters of Arts degree in Professional Writing from Kennesaw State University. The MAPW awarded Lisa the 2020 Distinguished Alumnus Award. Lisa teaches English full-time at Georgia Northwestern Technical College, where she serves as the Assistant Dean of Dual Enrollment. She is a part-time professor of communication at Kennesaw State University. In her "spare-time" you can find Lisa exploring North Georgia with her micro-historic lens to discover her next "lost" story.
Learn more about Lisa and her projects on her portfolio website.