Jennifer McMahon-Howard Named Interim Chair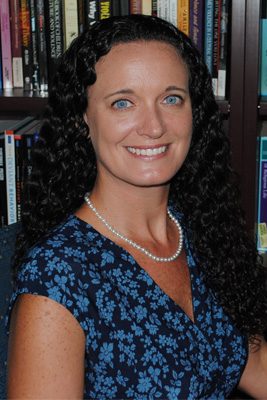 Dr. McMahon-Howard to lead the Department of Sociology and Criminal Justice
KENNESAW, Ga. (Sep 2, 2020) — KENNESAW, GA (September 1, 2020) — Shawn Long, Dean of the College of Humanities and Social Sciences (CHSS) at Kennesaw State University (KSU), has named Jennifer McMahon-Howard, Ph.D., as interim chair of the Department of Sociology and Criminal Justice, effective September 1, 2020.
Jennifer McMahon-Howard is a professor of criminal justice and sociology, and she has been serving as the assistant chair of the Department of Sociology and Criminal Justice since 2015. Over her past 11 years at KSU, she has taught courses in sociology and criminal justice and taught in KSU's Master's in Criminal Justice program.
During her time in the Department of Sociology and Criminal Justice, McMahon-Howard's research has focused on crime victimization, sexual violence, and campus gun policies. She has received several grants and contracts to evaluate sexual violence prevention programs, sexual assault case processing and outcomes, services for sex trafficking victims, and the impact of guns on campus. She has published numerous articles in peer reviewed journals focusing on campus carry, the commercial sexual exploitation of children, crime victimization, and rape laws.
During her time at KSU, she has earned many awards, including the KSU Outstanding Early Career Faculty Award, the CHSS Foundation Prize for Publication, and the SCJ Outstanding Research and Creative Activity Award.
"Dr. McMahon-Howard's outstanding history of award-winning research, teaching, and fundraising will help her to have a significant impact on her department," said Long. "I look forward to working with her in developing innovative curriculum and state-of-the-field experiential learning opportunities for our students."
"Over the past decade, I have seen our departmental faculty, staff, students, and programs grow in strength and numbers. I am so proud of the success we all have achieved, and I am excited about the opportunity to lead our department in a manner that will keep us on this strong trajectory," said McMahon-Howard. "With our rigorous undergraduate and graduate curriculum, I'm confident that students who earn their degrees in sociology and criminal justice from Kennesaw State University will be able to have highly successful careers in which they are able to utilize the knowledge, critical thinking skills, and high ethical standards they developed at KSU to serve our community."
McMahon-Howard received her BA in Criminal Justice and Psychology; her MA in Sociology with an emphasis on marital rape laws; a Graduate Certificate in Women's Studies; and her Ph.D. in Sociology with a focus on crime, law and deviance, all from the University of Georgia.
---
A leader in innovative teaching and learning, Kennesaw State University offers more than 150 undergraduate, graduate and doctoral degrees to its approximately 38,000 students. With 13 colleges on two metro Atlanta campuses, Kennesaw State is a member of the University System of Georgia and the third-largest university in the state. Kennesaw State is a Carnegie-designated doctoral research institution (R2), placing it among an elite group of only 6 percent of U.S. colleges and universities with an R1 or R2 status, and one of the 50 largest public institutions in the country. For more information, visit kennesaw.edu.
The College of Humanities and Social Sciences is the largest college at Kennesaw State University with more than 80 programs of study. For more information, visit chss.kennesaw.edu